You can find some intriguing items for sale on Prime Day Day 2
With Prime Day deals now live, you can buy nearly anything you can think of at a discount. Amazon's selection is so vast that there are many things you can buy that you might not have even known existed. Whether as whimsical as a novelty candle or as helpful as a motion-activated toilet light, many perplexing products have been on sale during past Prime Days. If you want to see what oddities you can get this year, there are several deals you can take advantage of right now.
Shop this article: Snow Plow Croc Charm, Fake Beer Belly Waist Pack and Bob Ross Waffle Maker
Weirdest things on sale for Prime Day on Day 2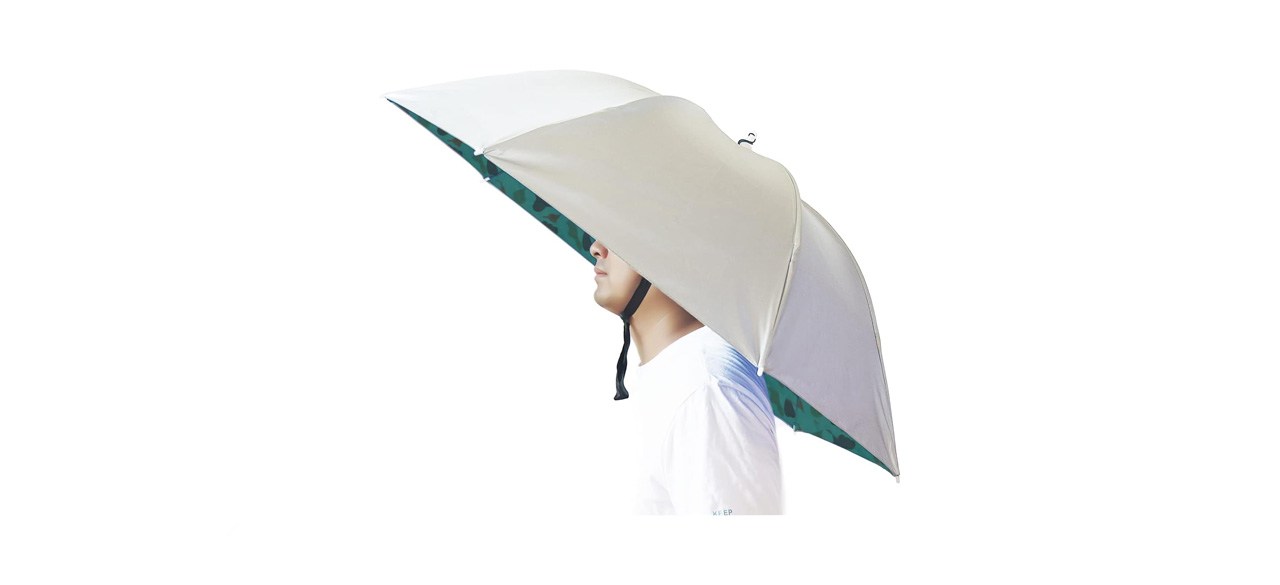 Bocampty Umbrella Hat 20% OFF
Whether you need both hands to do something or just enjoy the freedom of movement, this rather ingenious hat protects you from the rain and sunshine — while providing you with a massive 37 inches of shade. It straps to your head through an elastic band around your chin.
Sold by Amazon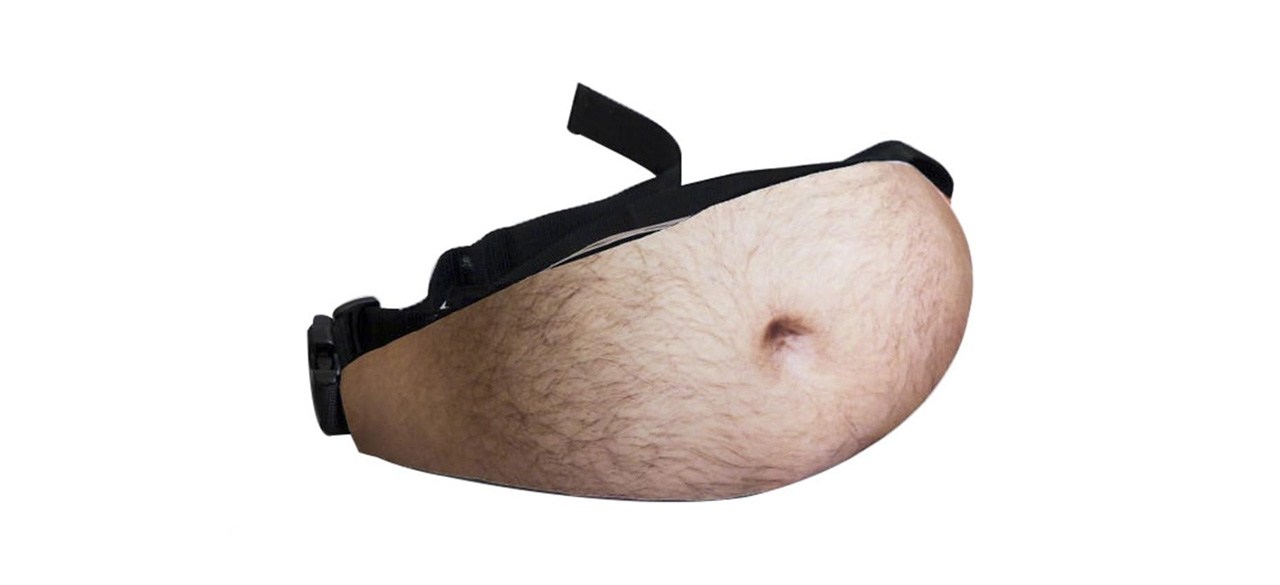 Dad Bag Fake Beer Belly Waist Pack 22% OFF
If you are too buff for a dad-bod, this waist pack will give you the perfect look. The spacious bag ties around your waist with an adjustable strap and plastic clip and the compartment is styled to look like a real beer belly.
Sold by Amazon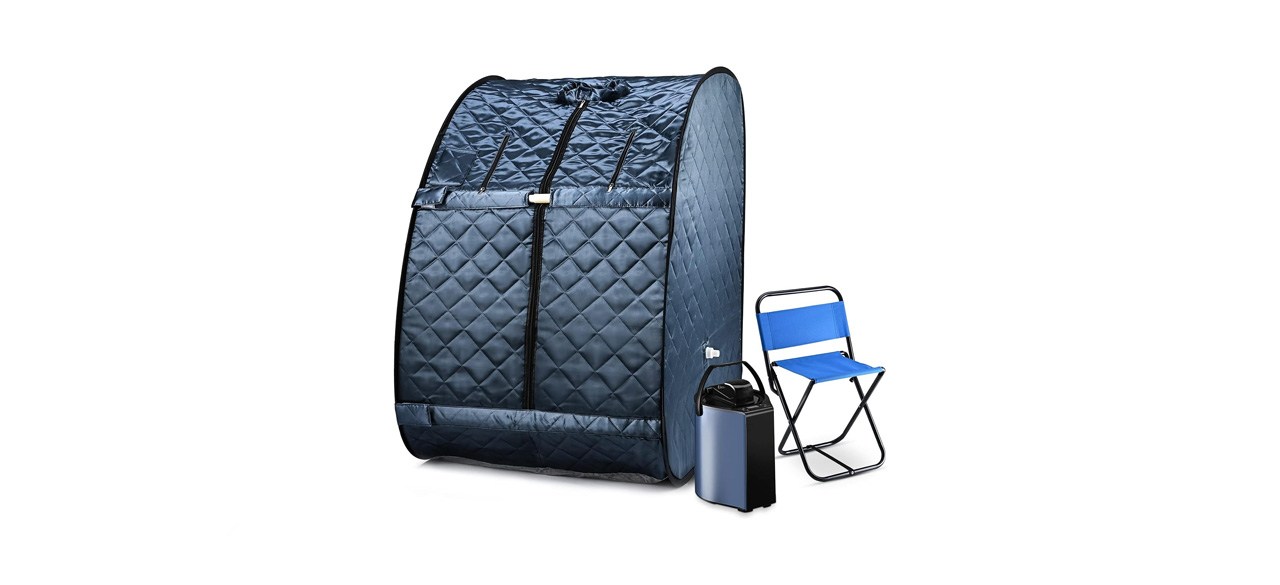 Personal Steam Sauna 20% OFF
Going to the sauna isn't a weird activity, as it's proven to be beneficial for your health. However, it is a bit strange to think that someone will climb into this contraption while watching their favorite TV shows in the lounge. Either way, it holds almost a gallon of water to produce steam for about 90 minutes.
Sold by Amazon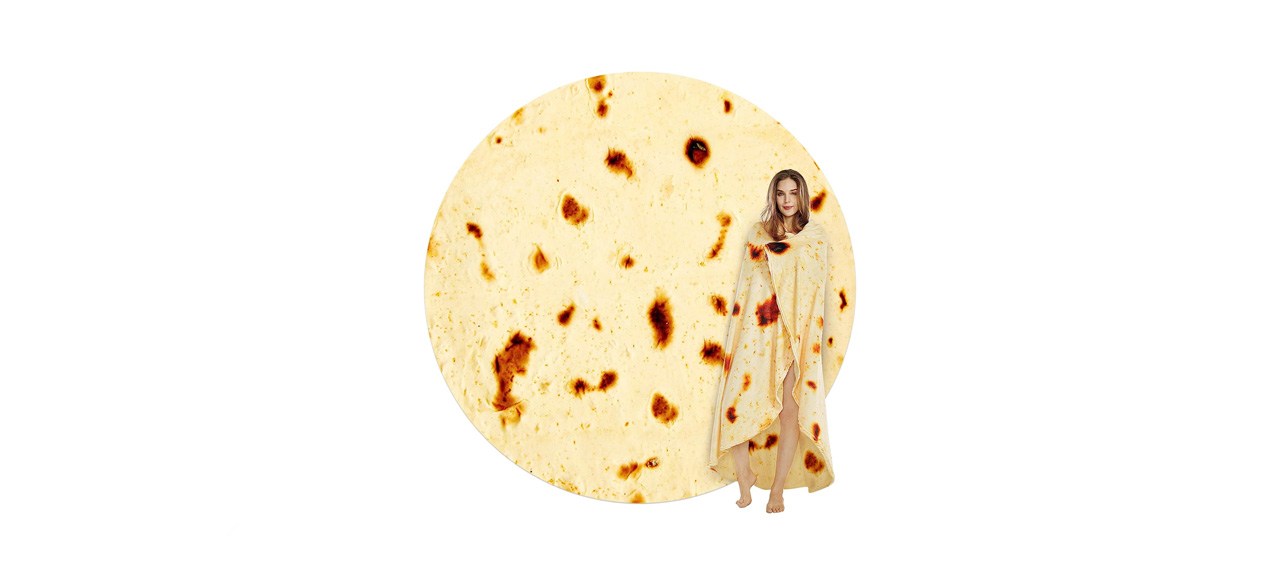 SeaRoomy Burritos Tortilla Throw Blanket 20% OFF
Everybody loves a good burrito, but do you love it enough to wrap yourself in a tortilla? Well, if your answer was yes, then you'll enjoy snuggling with the throw blanket that's decorated to look like a giant tortilla.
Sold by Amazon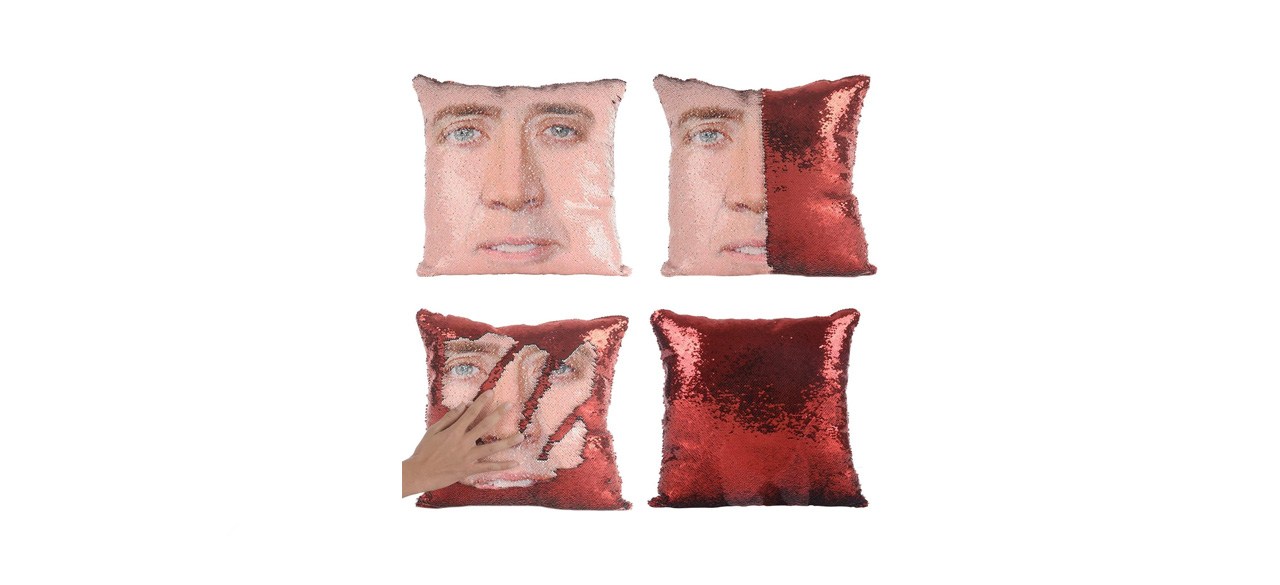 Rackynass Nicolas Cage Pillow Covers 20% OFF
These might look like regular pillows covered in red sequins, but you're in for a surprise if you run your hand across them. Flipping over the tiny plastic particles quickly reveals actor Nicolas Cage staring back at you with a sheepish grin. It must be quite the fright if it's the middle of the night and you're unaware of your host's decoration choices.
Sold by Amazon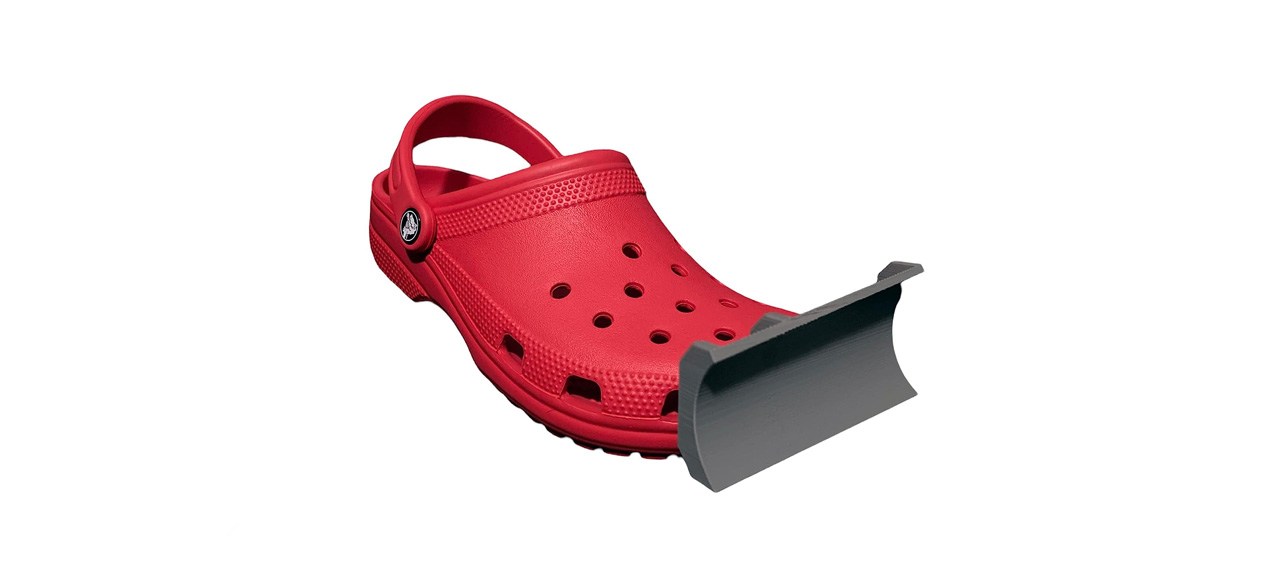 The Original Snow Plow Croc Charm
You get all sorts of charms for the hugely popular Croc shoes, but most are purely decorative. However, these ones serve a purpose. When you strap these bad boys to your Crocs, you don't need to worry about pesky snow getting in the way of your strut. If you angle them just right, these charms let you do your own snow plowing.
Sold by Amazon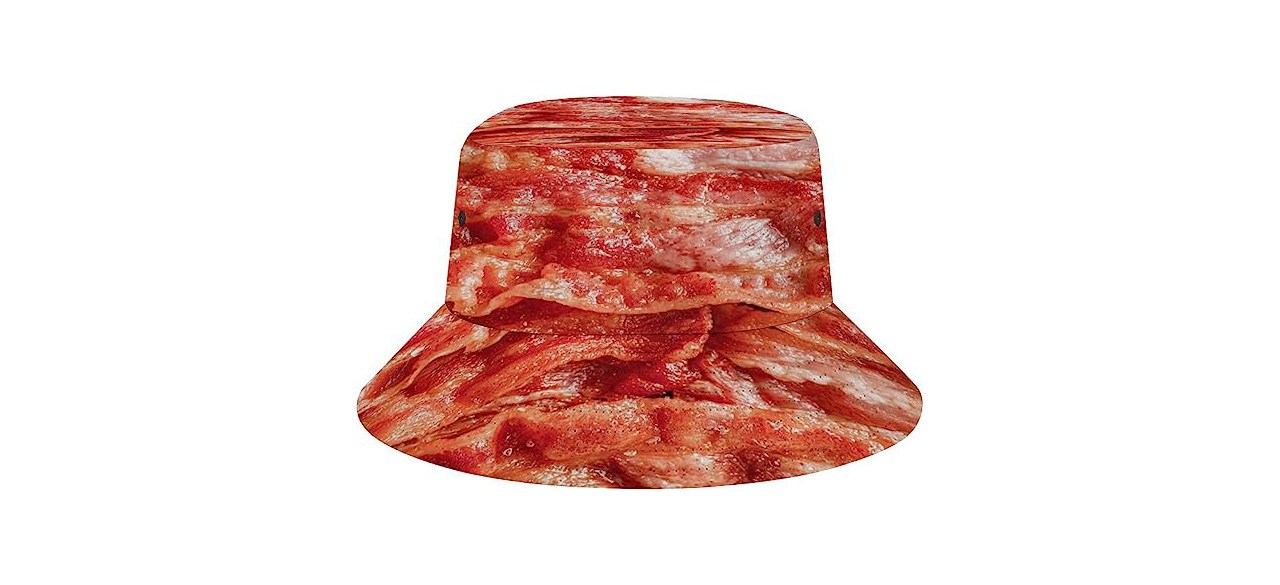 Bacon-Patterned Bucket Hat 20% OFF
Nearly everyone loves bacon, and it's important to protect yourself from the sun's damaging rays. Why not combine these two elements to have a bacon bucket hat? This soft polyester hat is a comfortable, protective conversation starter. When you're not wearing it, it folds flat for portability.
Sold by Amazon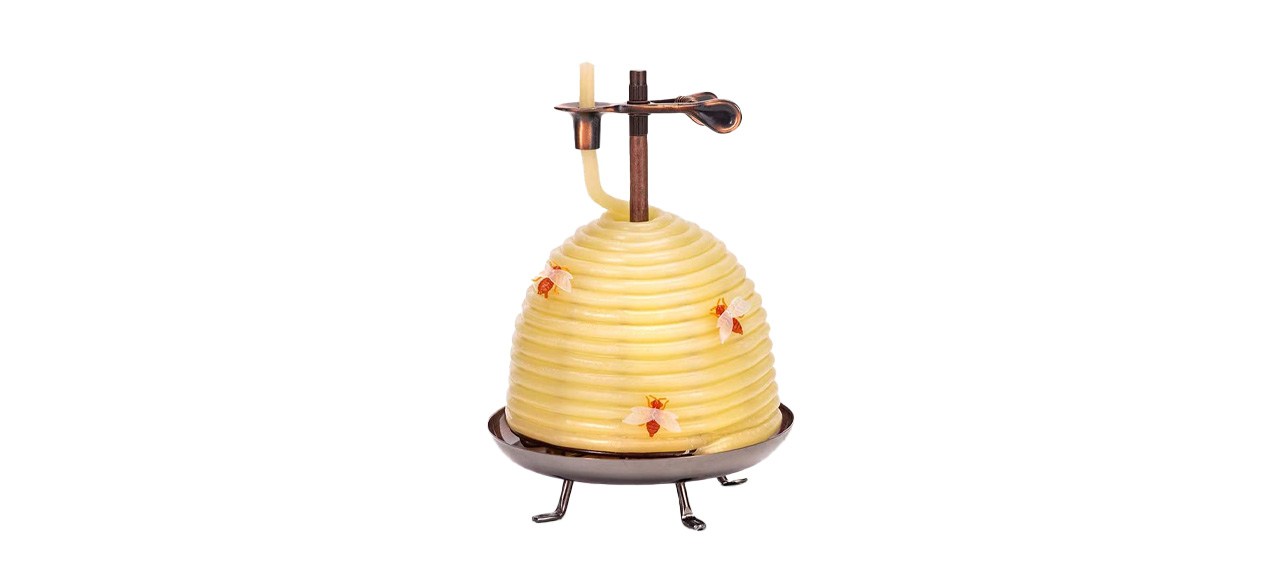 70-Hour Beehive Candle 20% OFF
This clever, eco-friendly, all-natural beeswax candle looks as enticing as it smells. The hive-shaped design of roped beeswax gives you up to 70 hours of burning time. It comes on a rustic copper-tone base and has a cotton wick. Best of all, while it is burning, it will fill your home with a soft honey scent.
Sold by Amazon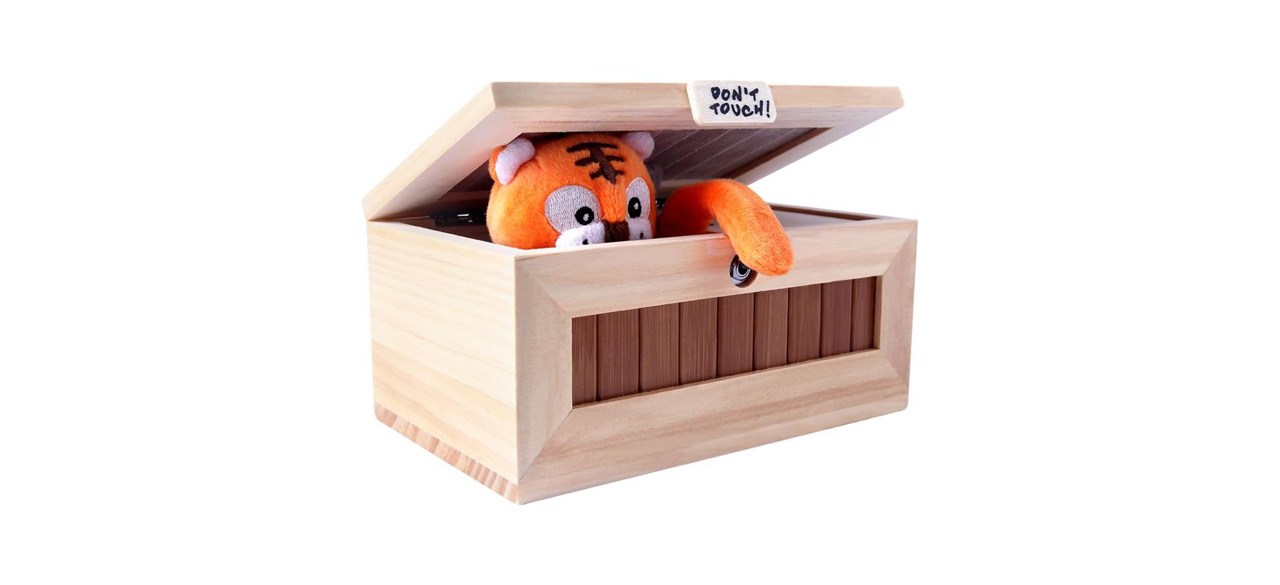 Useless Box 20% OFF
There is no point to this useless box, which is why it is so much fun. You flick the switch to open it up, and a shy tiger filled with attitude immediately closes it. Sometimes. Other times, the creature hesitates. The random action keeps you guessing what will happen next time you flip the switch to open the box.
Sold by Amazon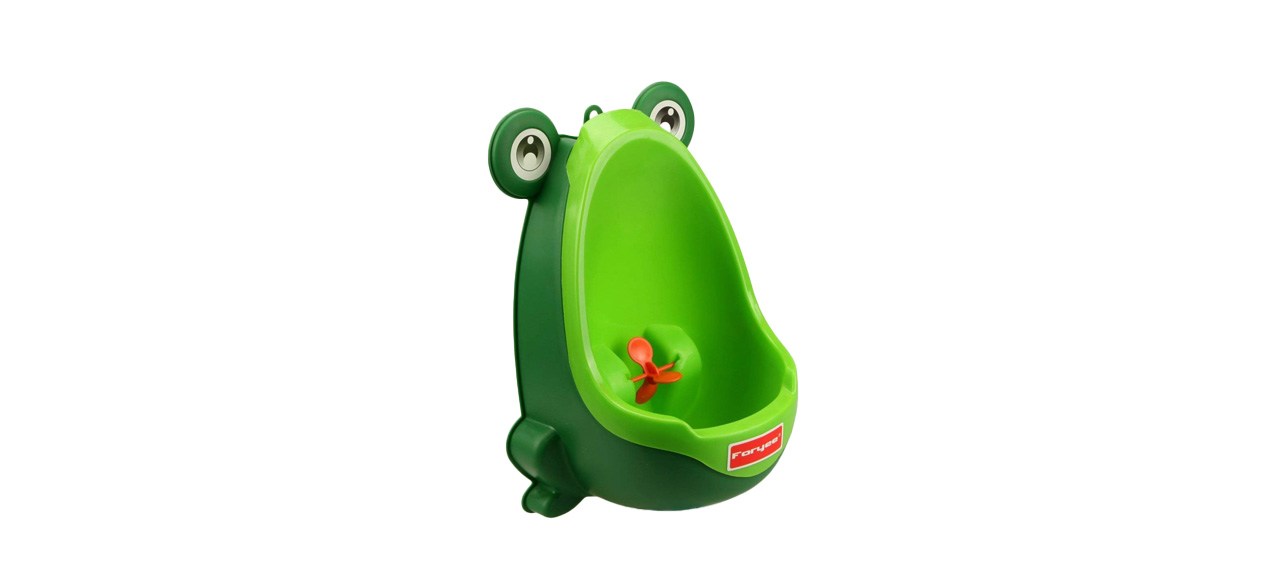 Frog-Themed Training Urinal for Boys 6% OFF
Trying to potty train can be a nightmare. However, with this fun frog, you can entice your child to go in the right place. The super-strong suction cups let you place the urinal at any height on your wall, while the removable bowl makes it easy to clean. As an entertaining bonus, there is a spinning target in the middle to help with aim.
Sold by Amazon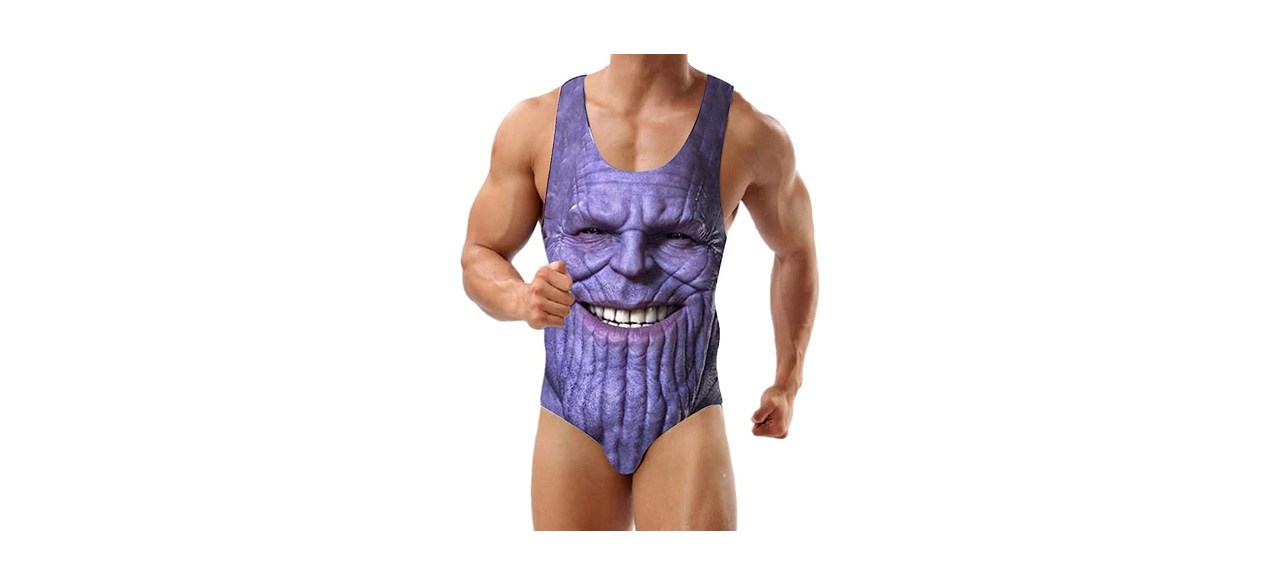 Admittedly, this is pretty freaky, but that's what you came here for. This one-piece swimsuit is made of polyester and spandex. It features an unnerving closeup of the grinning purple face of Marvel supervillain Thanos. Just snap your fingers, and it could be yours. Purchasing is inevitable.
Sold by Amazon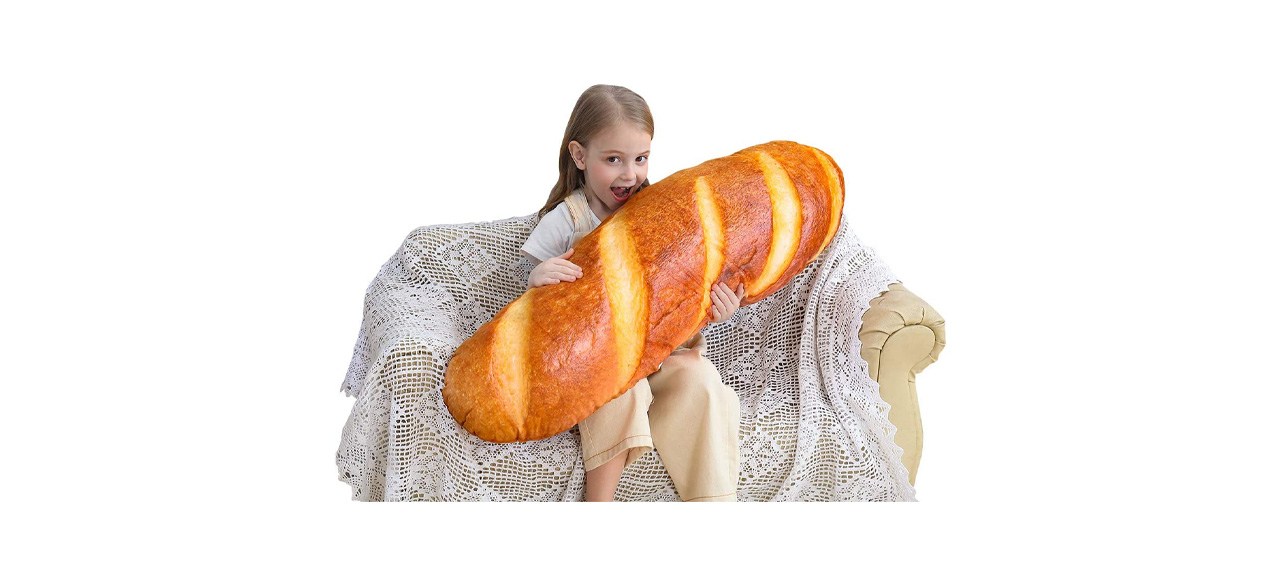 3D Simulation Bread Shape Pillow 42% OFF
Ever have that dream where you're eating cotton candy and woken up to find your pillow is gone? Well, you're safe with this pillow … unless you dream about bread. This high-quality, skin-friendly baguette pillow has a soft cotton lining. It comes in small, medium and large so you can get the size that is best for you.
Sold by Amazon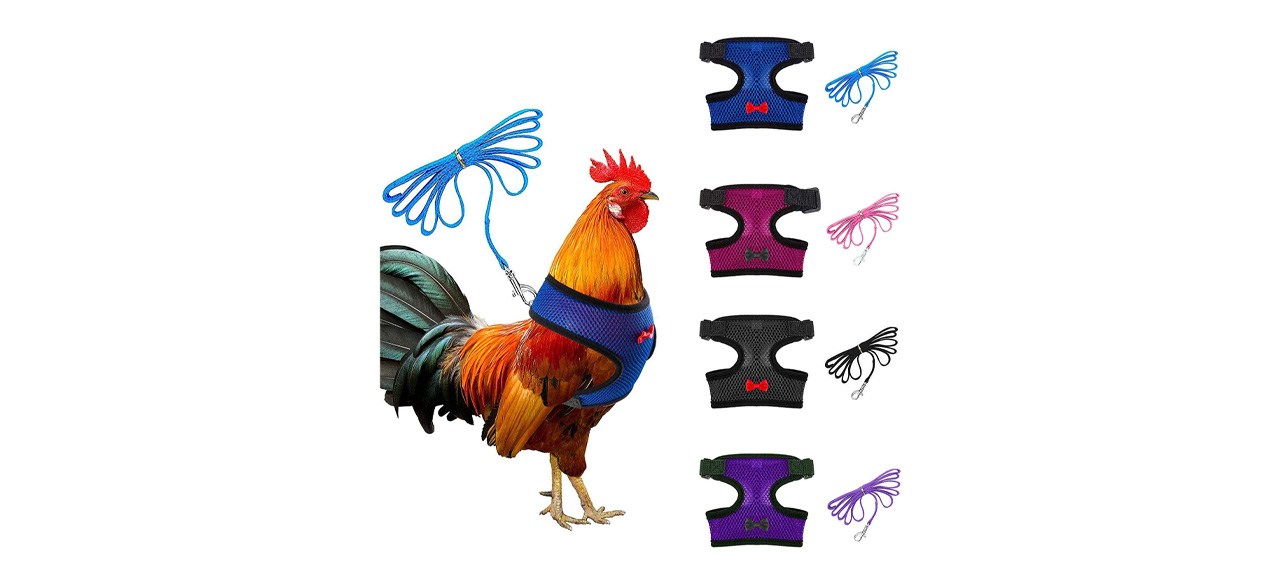 Chicken Harness with Leash 20% OFF
Forget dogs and cats — chickens are the trending pet right now. Well, maybe not, but some people have them. If you are one of the proud owners, this four-pack of chicken harnesses is for you. It's made of breathable nylon and can be used for chickens, ducks, geese and more.
Sold by Amazon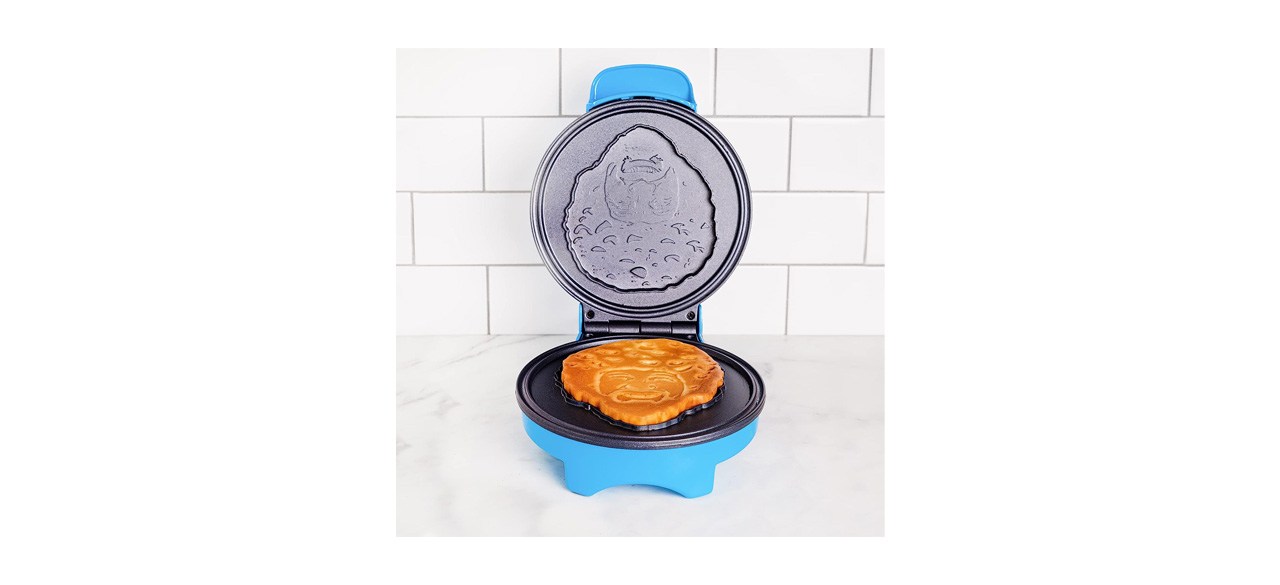 Bob Ross Waffle Maker 10% OFF
We don't make mistakes, just happy little waffles. If that sounds like your morning mantra, then the Bob Ross waffle maker is for you. This compact appliance makes two sizes of waffles, but both feature the artist's smiling face. The nonstick surface makes it easy to clean.
Sold by Amazon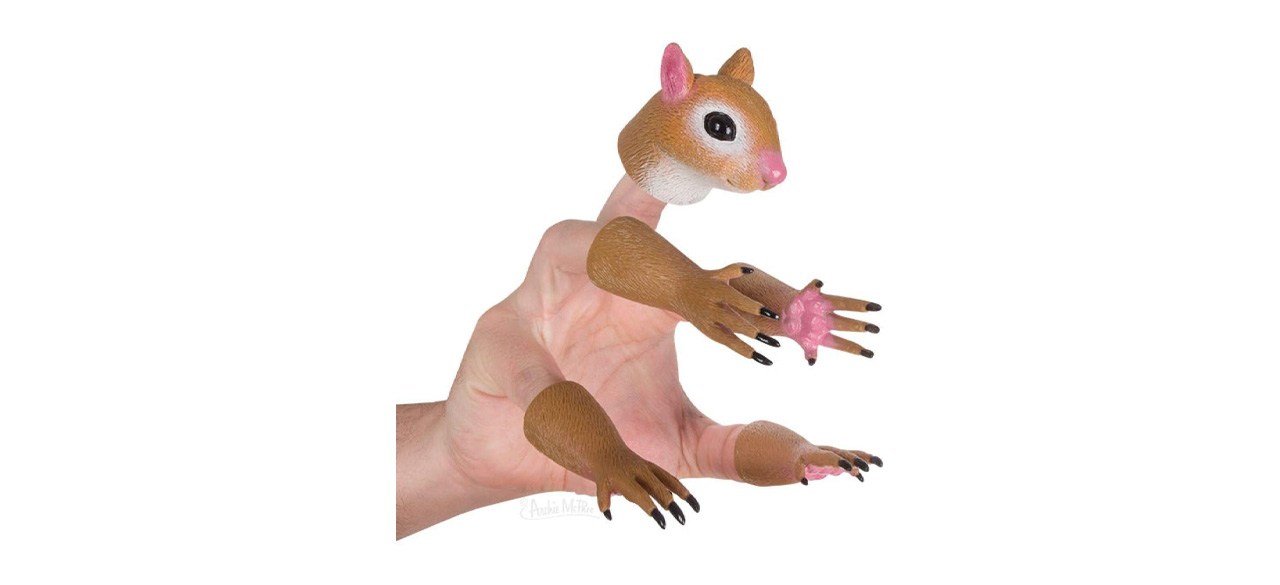 Mcphee Archie Handi Squirrel 23% OFF
No one "needs" a squirrel puppet. That's what makes it so important to have. This ridiculously silly toy attaches to the fingers (and thumb) of your hand so you can make a delightfully creepy puppet. It comes with a head, two arms and two legs. But why stop at one? If you get two, the squirrels can interact for twice the fun.
Sold by Amazon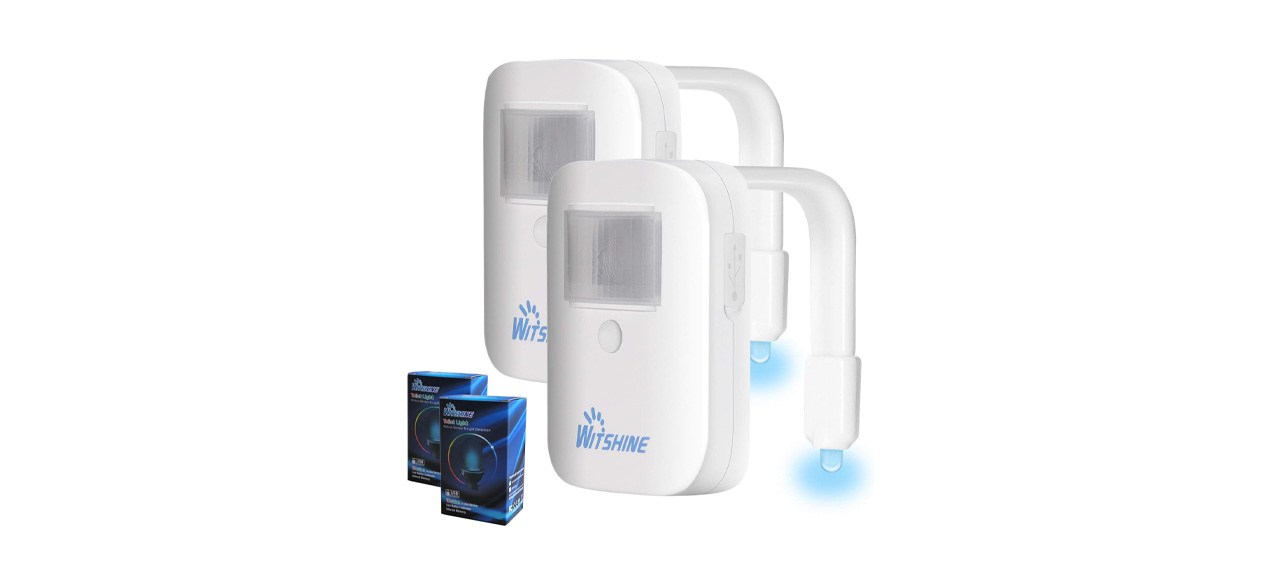 Two-Pack Rechargeable Toilet Night Lights 16% OFF
This is not just any toilet light. It's a rechargeable, waterproof, motion-activated light that features 16 changing colors with five brightness levels. You'll never have to stumble your way to relief in the dark again.
Sold by Amazon
Check out Prime Day deals here and be sure to bookmark this page to shop smart and stay in the loop on the best discounts of the Prime Day sale. Visit our Prime Day sale hub for more deals.
Want to shop the best products at the best prices? Check out Daily Deals from BestReviews.
Sign up here to receive the BestReviews weekly newsletter for useful advice on new products and noteworthy deals.
Allen Foster writes for BestReviews. BestReviews has helped millions of consumers simplify their purchasing decisions, saving them time and money.
Copyright 2023 BestReviews, a Nexstar company. All rights reserved.