This is an archived article and the information in the article may be outdated. Please look at the time stamp on the story to see when it was last updated.
What you need to go sledding this winter
The first thing you need is a snow-covered hill. The next thing is warm clothing and right after that, a sled. You won't want just any sled, but a sled that is the right size for you, made of the right materials and in the design that suits you best. Some are round, many are rectangular and a few look like tricycles with runners instead of wheels.
What are sleds made of?
Most snow sleds are made primarily of foam or rigid plastic. Tube sleds are made of flexible plastic that is inflated just like a pool raft. High-tech sleds are made of aluminum, stainless steel and polycarbonates:
Foam sleds: These are simple and inexpensive sleds. The foam has a bit of flex to smooth out bumps and is usually sandwiched between two layers of hard plastic for greater durability. They're light in weight for easy towing back uphill.
Rigid plastic sleds: These may be shaped like saucers, toboggans or snowboards. They are not only faster than foam sleds but more durable, too.
Inflatable sleds: They're light and flexible upgrades of old tire tubes. Thin-skinned inflatables are easily torn, so unless you choose a heavy-duty inflatable, make sure you get a patching kit.
High-tech sleds: These use lightweight materials so riders can go fast and compete against each other.
Choose a safe spot
Avoid the most common injuries by following a few simple guidelines:
Choose an obstacle-free area marked and designated for sledding. If none is available, make sure any hill you or your kids are riding down is free from things like rocks and roots, both visible and buried underneath the snow. Also make sure the hill's snow-covered area is wide enough that kids are not crashing into each other.
Make sure children are supervised. Sleds go downhill quicker on hard-packed snow, so kids will be tempted to slide downhill on paved driveways and roadways. Driveways are only okay if you have the owner's permission, and only if the sledders' momentum does not take them out into an active roadway.
Do not sled on streets: They're too dangerous for sledding because they're made for cars who may not see sledders in time to avoid hitting them.
Gear for staying warm and dry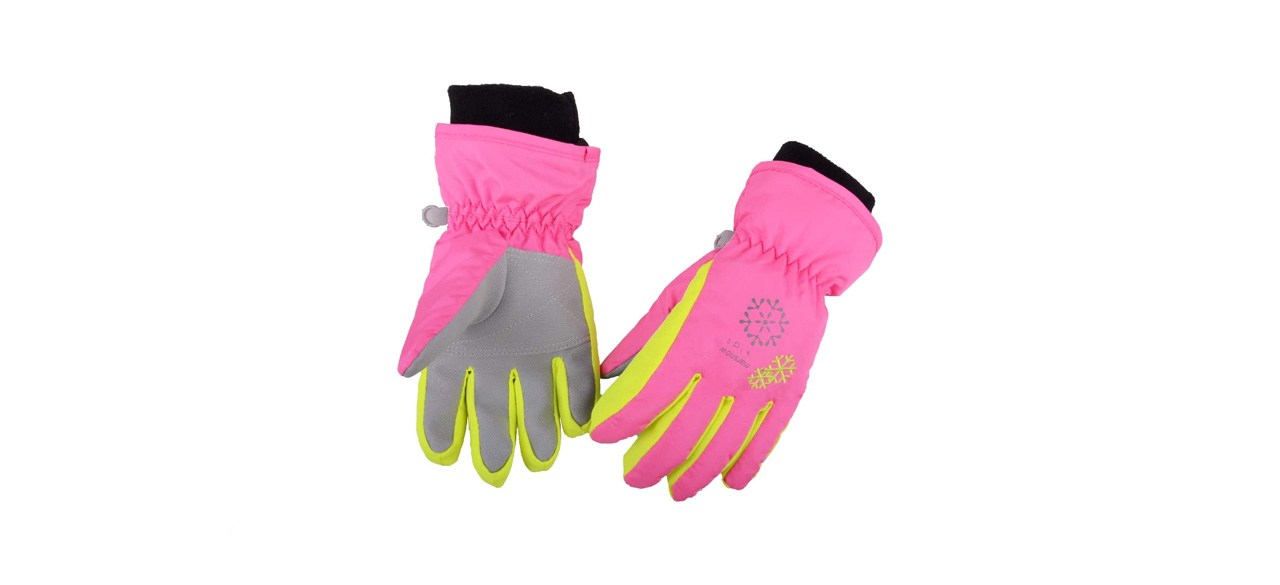 Azarkis Kids Winter Snow Gloves
You choose from three sizes and 18 different colors of these windproof snow sports full-fingered gloves. The tether connects to the wrists so kids can't lose them.
Where to buy: Sold by Amazon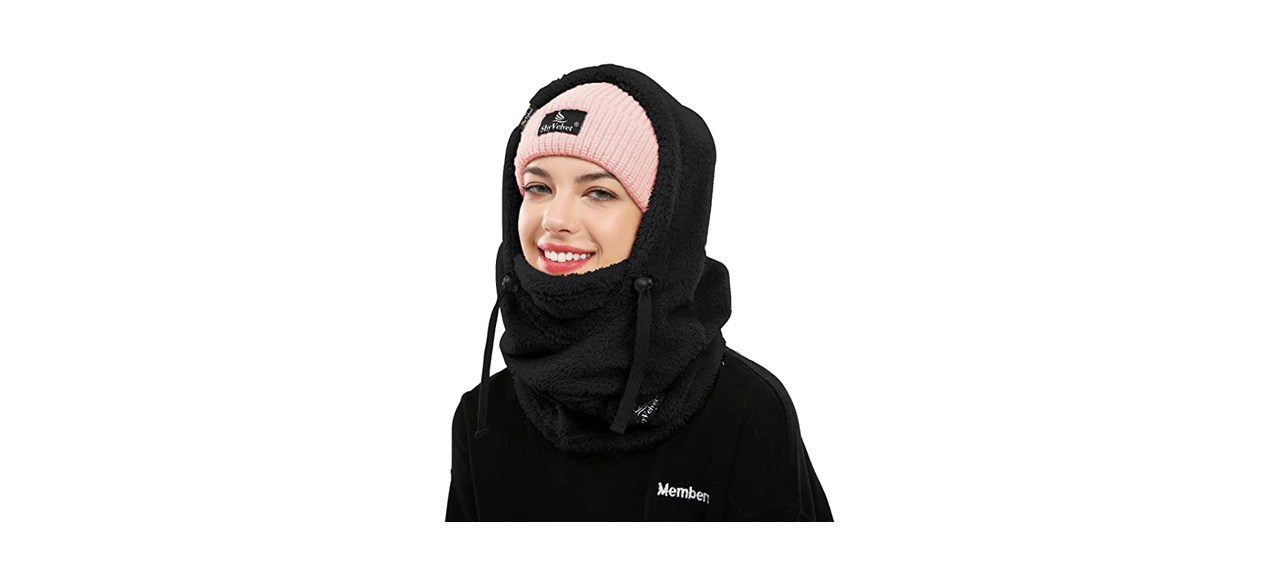 Shy Velvet Balaclava Fleece Ski Mask
This super-soft fleece is stretchable for a snug fit, breathable to prevent fogging, and quick-drying. You can use the cords to cover all or part of your face to protect yourself from the cold.
Where to buy: Sold by Amazon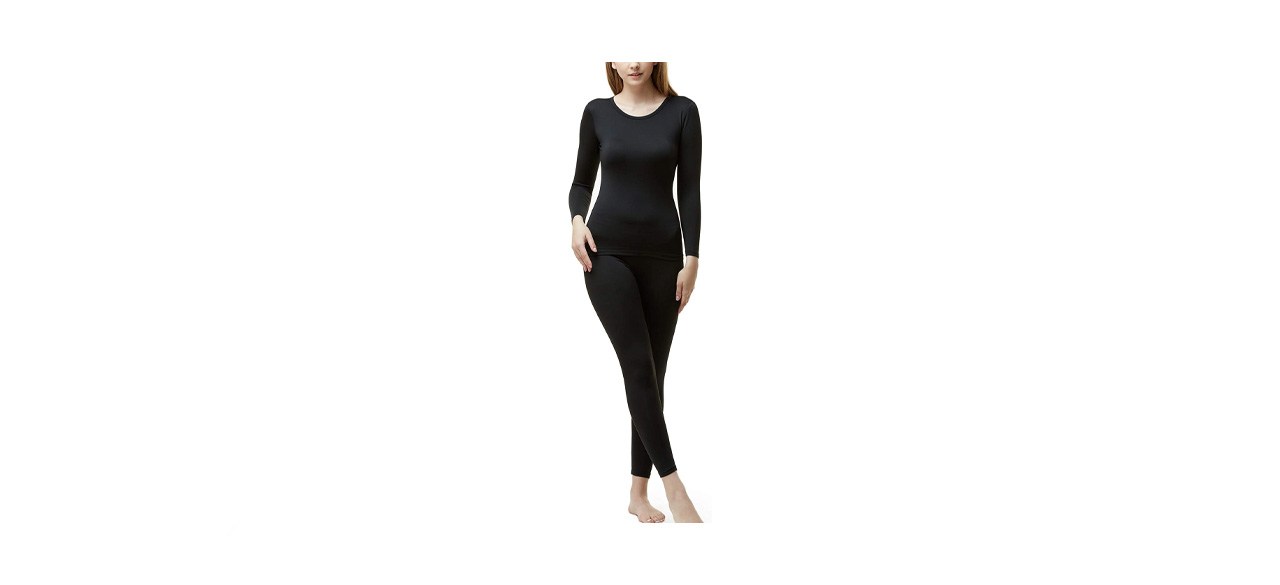 Rocky Thermal Underwear Long Johns
The top and bottom are made of a soft polyester blend that is fleece-lined without the bulk. The fibers are moisture-wicking and the seams are elastic for a stretchy and comfortable fit.
Where to buy: Sold by Amazon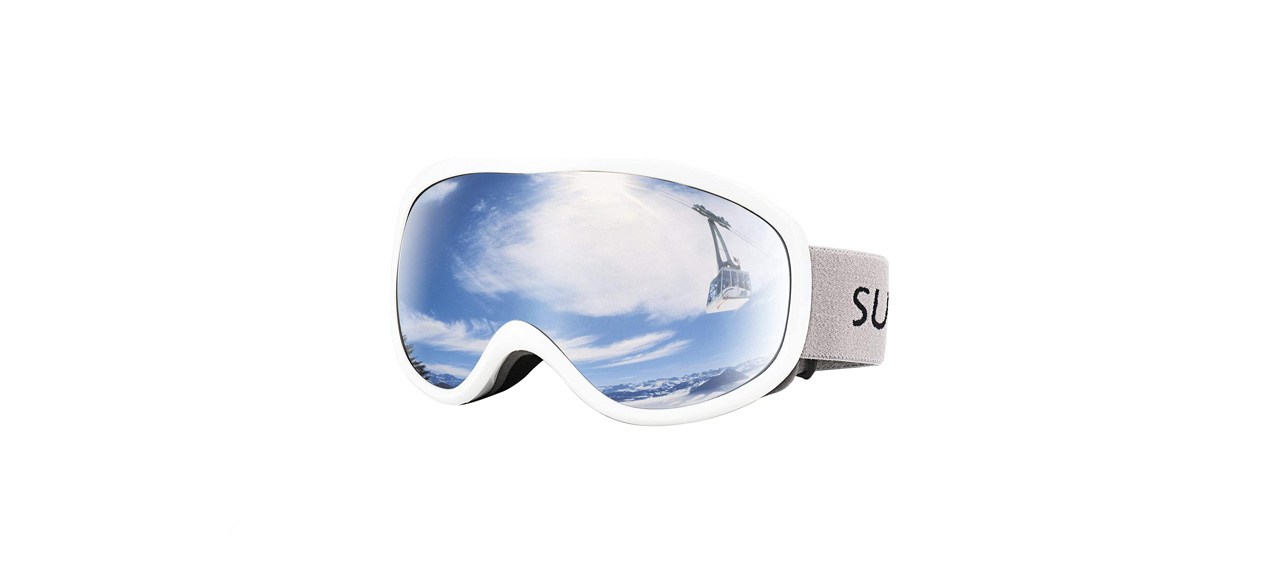 The mirrored dual-layer lens is scratch-resistant, anti-fogging and protects from the sun's harmful rays. The adjustable strap is wide, elastic and comfortable.
Where to buy: Sold by Amazon
Sleds for little kids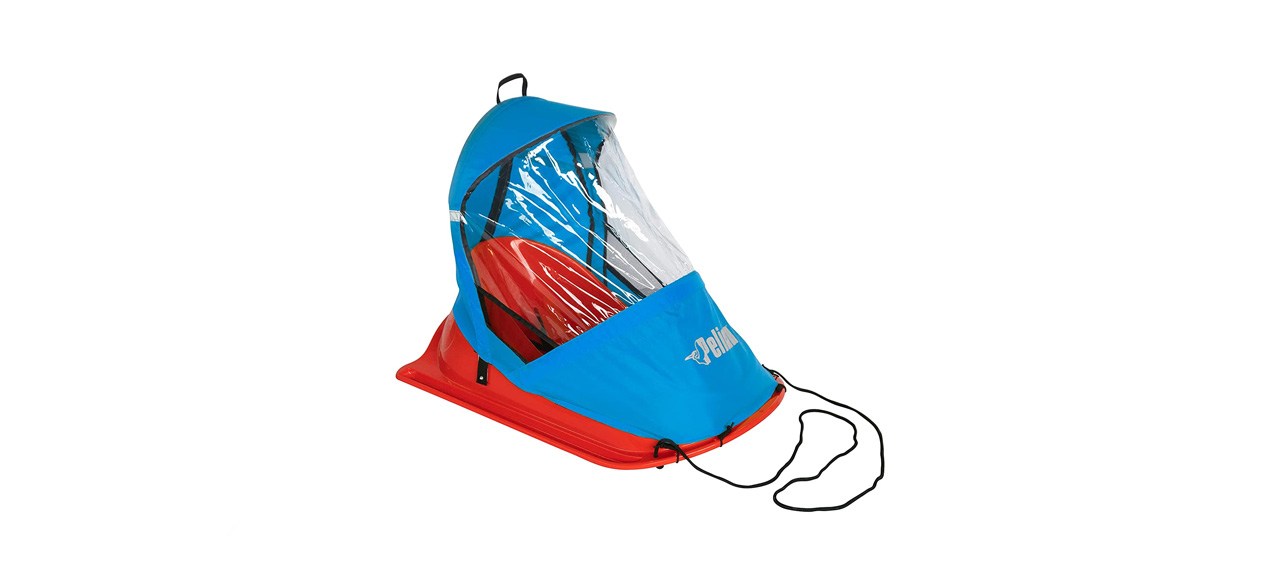 Bundle up the toddlers and put them in this high-backed seat with a safety belt and wide edges that help the sled stay upright. The sled weighs about 5 pounds, the removable cover is waterproof and wind-resistant, and the tow rope is extra-long for easy towing.
Where to buy: Sold by Amazon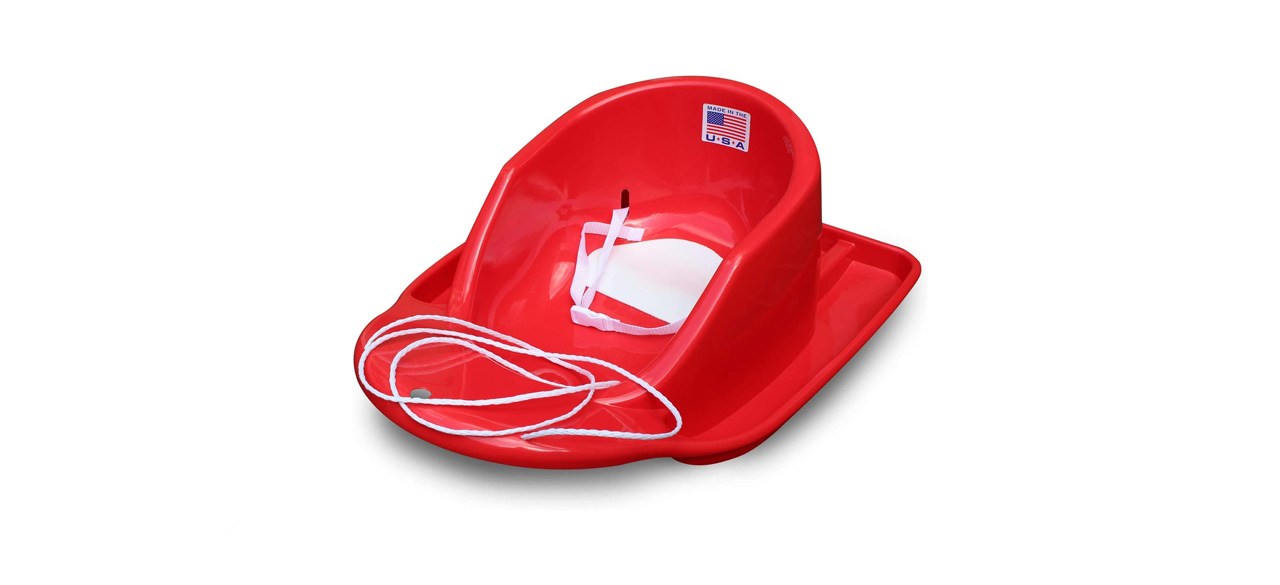 This lightweight high-density plastic sled has an adjustable safety strap and high back and side rails for stability. You can tow kids weighing up to 40 pounds through snow up to 4 inches deep.
Where to buy: Sold by Amazon
Sleds for kids and adults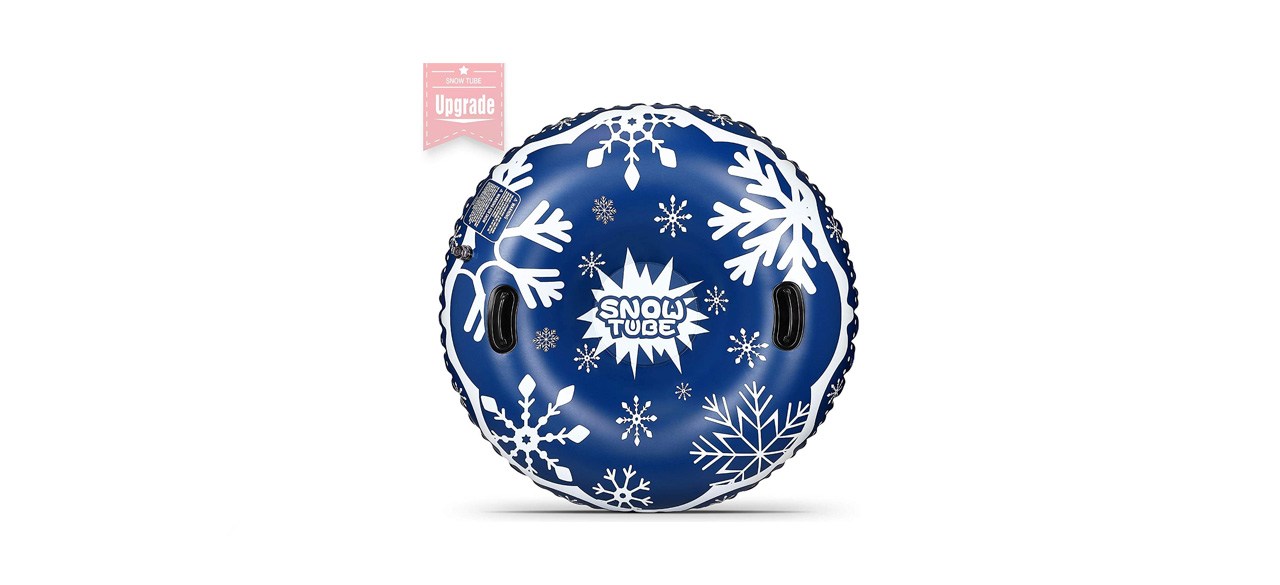 Tomser Plus Size Inflatable Snow Sled
This 4-foot-wide snow tube is great for pulling little kids around with the tow rope on gentle slopes because the air-filled bumper surrounds them with a big soft cushion that looks like a doughnut. You can also pile the whole gang on. This holds up to 650 pounds.
Where to buy: Sold by Amazon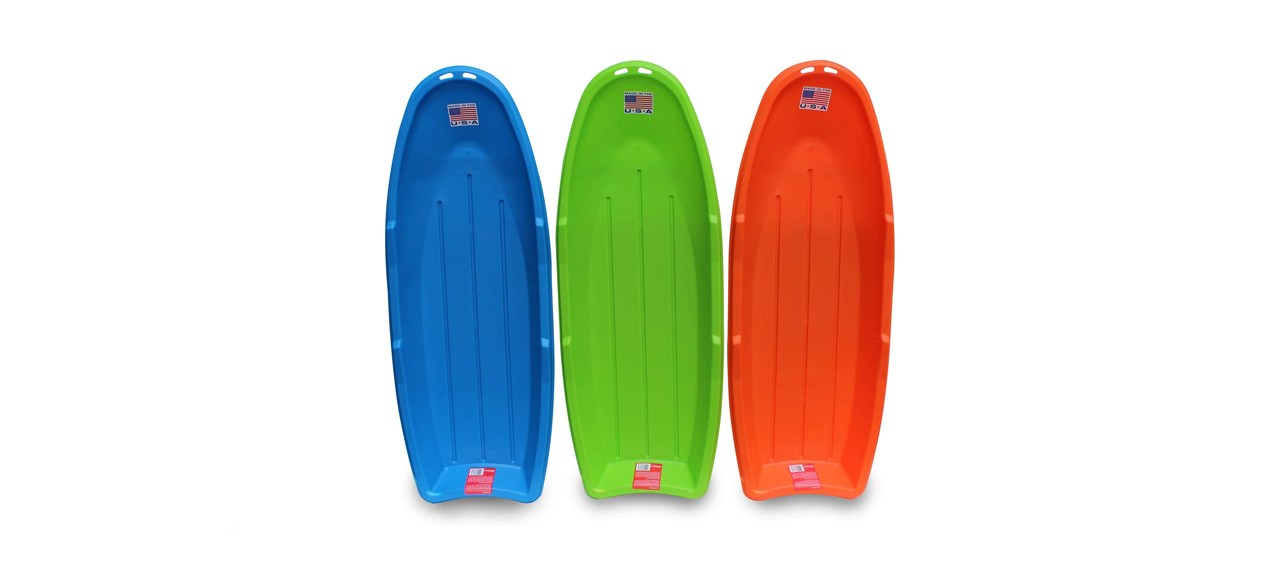 Flexible Flyer Lightning Snow Sled 3-Pack
You get three hard plastic snow and sand sliders, each 4 feet long and capable of holding 200 pounds. They're made for two kids or an adult with a child in their lap. The bottom is super-slick and grooved for straighter tracking.
Where to buy: Sold by Amazon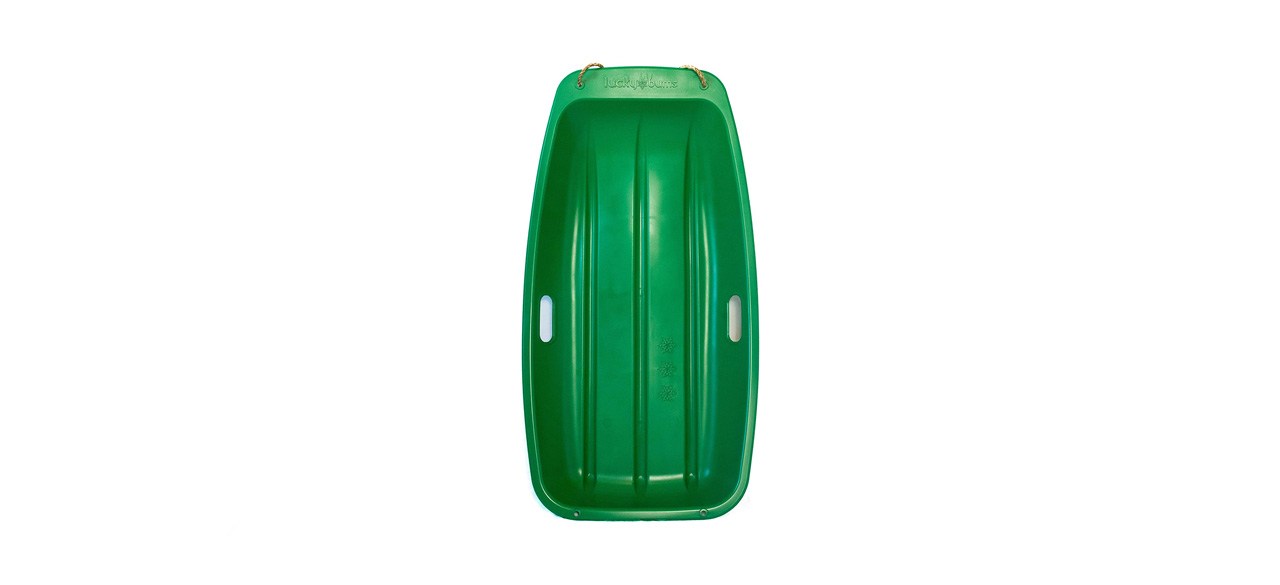 Lucky Bums Kids Plastic Toboggan
This 3-foot-long hard plastic sled works from powdery snow to ice. The tow rope can be used to steer a little bit and when pulling it back uphill. The built-in handles are easy to grip when sledding.
Where to buy: Sold by Amazon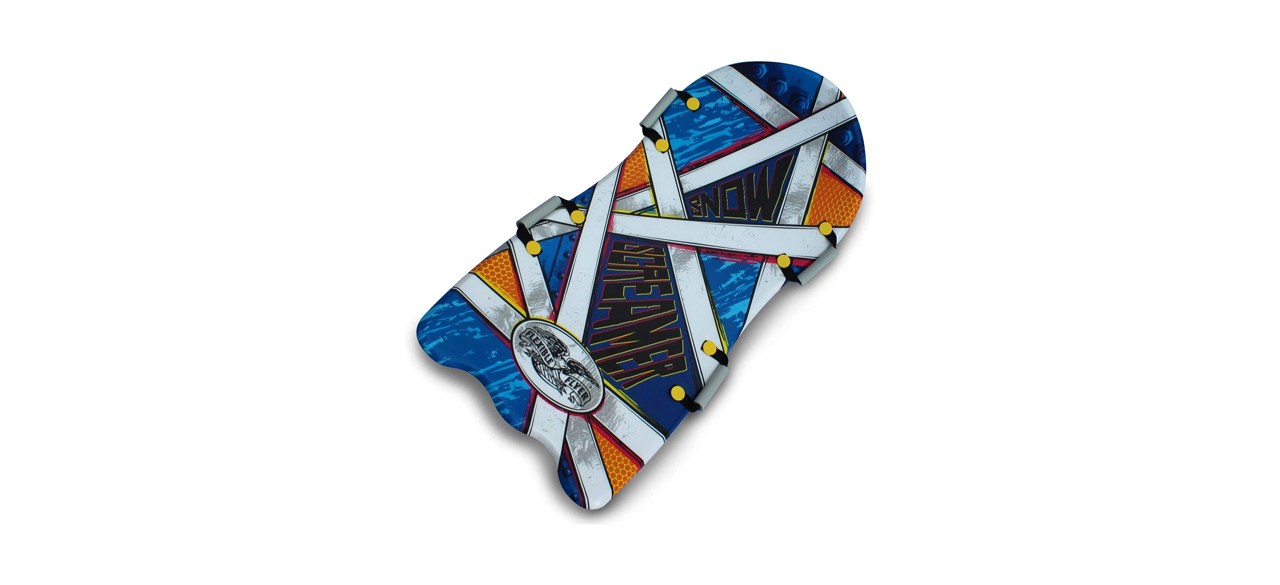 Flexible Flyer Snow Screamer 2-Person Snow Sled
This nearly 4-foot-long foam sled has a laminated top and bottom made of crack-resistant hard plastic and holds 250 pounds. It has four rope handles so two can hang on while sledding downhill. In the summer, use it to sand slide.
Where to buy: Sold by Amazon
Sleds for downhill racers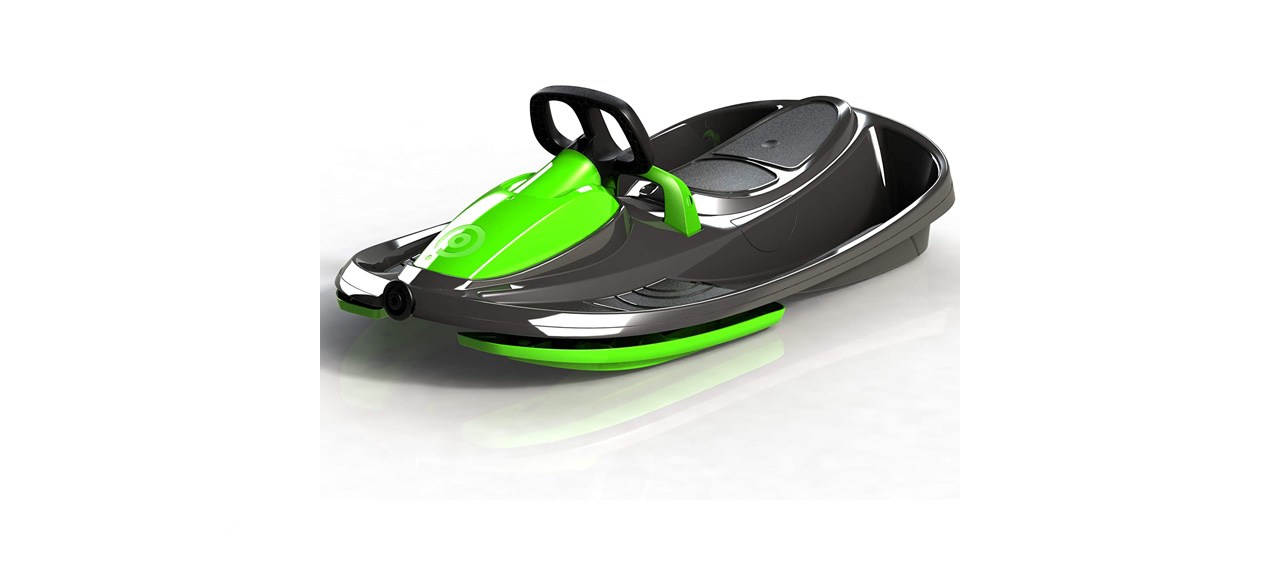 Gizmo Riders Stratos Steerable Bobsled for Kids
Budding Olympians like driving this steerable rigid plastic sled downhill alone or with a passenger. The clever design needs no tools because all the parts snap together and lock into place. It's safe, too, because it has a spring-loaded pull-up brake.
Where to buy: Sold by Amazon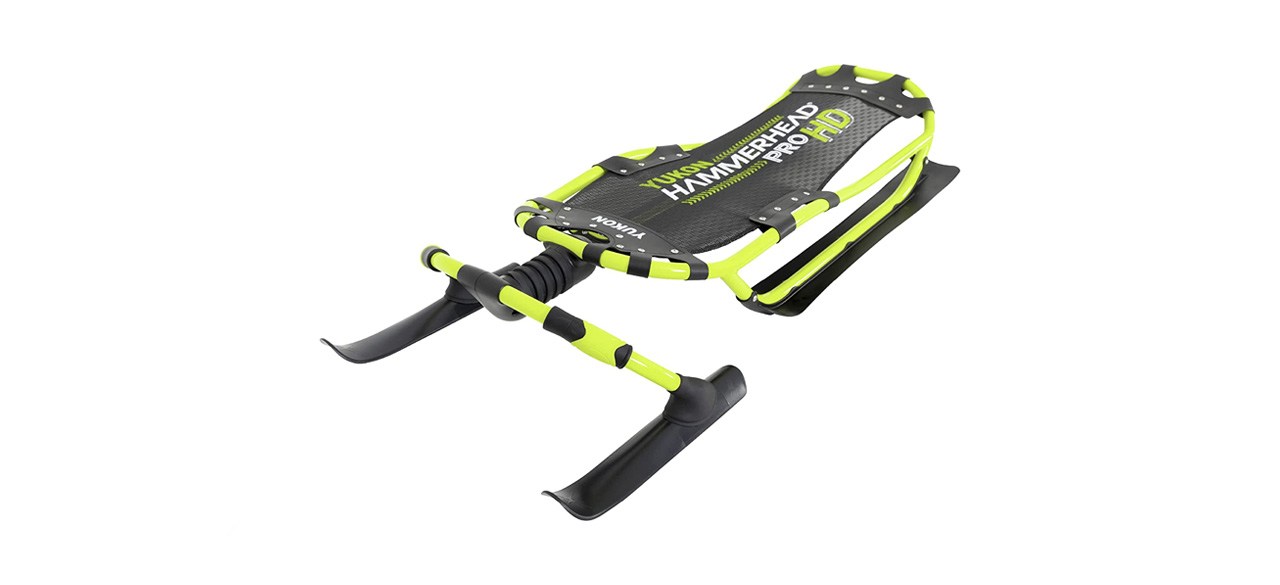 Yukon Charlie's Hammerhead Pro HD Steerable Snow Sled
The lightweight aluminum frame is powder-coated and the front polycarbonate skis are steered via a stainless steel leaf spring. This 51-inch-long sled weighs only 14 pounds and carries 230 pounds with ease.
Where to buy: Sold by Amazon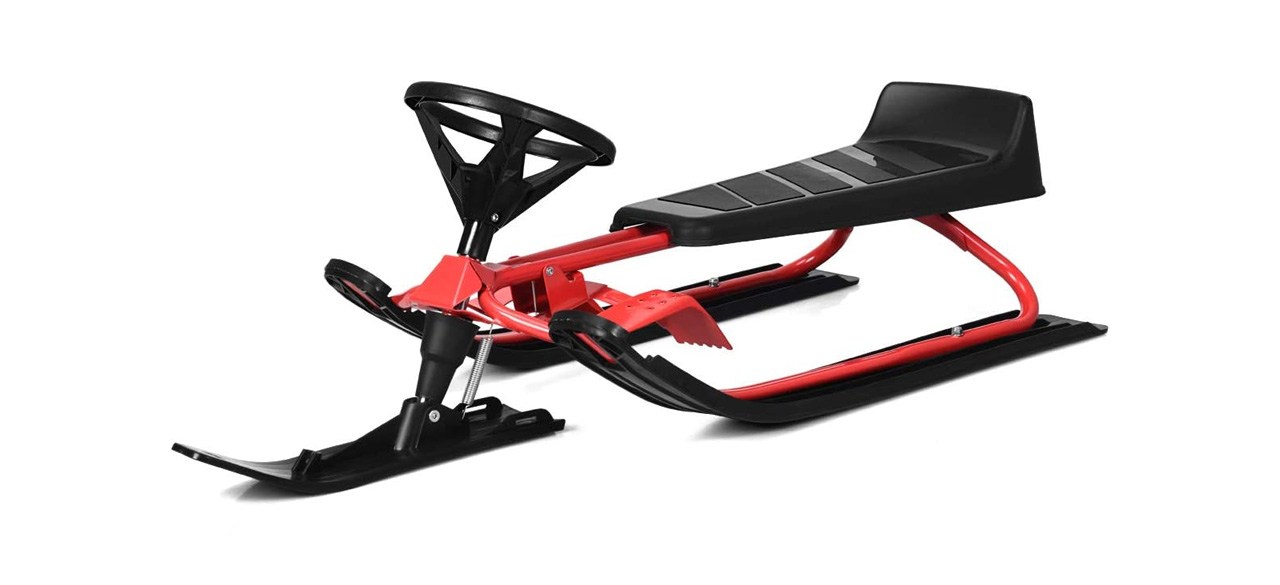 Goplus Snow Racer Sled with Steering Wheel
This tricycle on skis is for the daring who need maneuverability. It has a sturdy iron frame, a front ski that turns with a steering wheel and a double foot brake. The seat is long and cushioned like the type found on snowmobiles.
Where to buy: Sold by Amazon
Want to shop the best products at the best prices? Check out Daily Deals from BestReviews.
Sign up here to receive the BestReviews weekly newsletter for useful advice on new products and noteworthy deals.
David Allan Van writes for BestReviews. BestReviews has helped millions of consumers simplify their purchasing decisions, saving them time and money.
Copyright 2023 BestReviews, a Nexstar company. All rights reserved.