This is an archived article and the information in the article may be outdated. Please look at the time stamp on the story to see when it was last updated.
Do it yourself with the right tools
IN THIS ARTICLE:
If you are tired of paying a professional every time you need to fix or remodel something in your home, it may be time to learn how to start tackling some of those projects yourself. With the right tools in your hand, you may be surprised at just how much you can accomplish. Of course, not every aspiring DIYer knows exactly which tools are considered the right tools.
With that in mind, we've put together a list of the top essentials every DIYer needs. With these essentials in your toolbox, you'll be able to handle practically every home project, whether that be putting down some hardwood flooring, refinishing an old coffee table, building a TV cabinet or simply hanging some paintings and shelves.
DIY essentials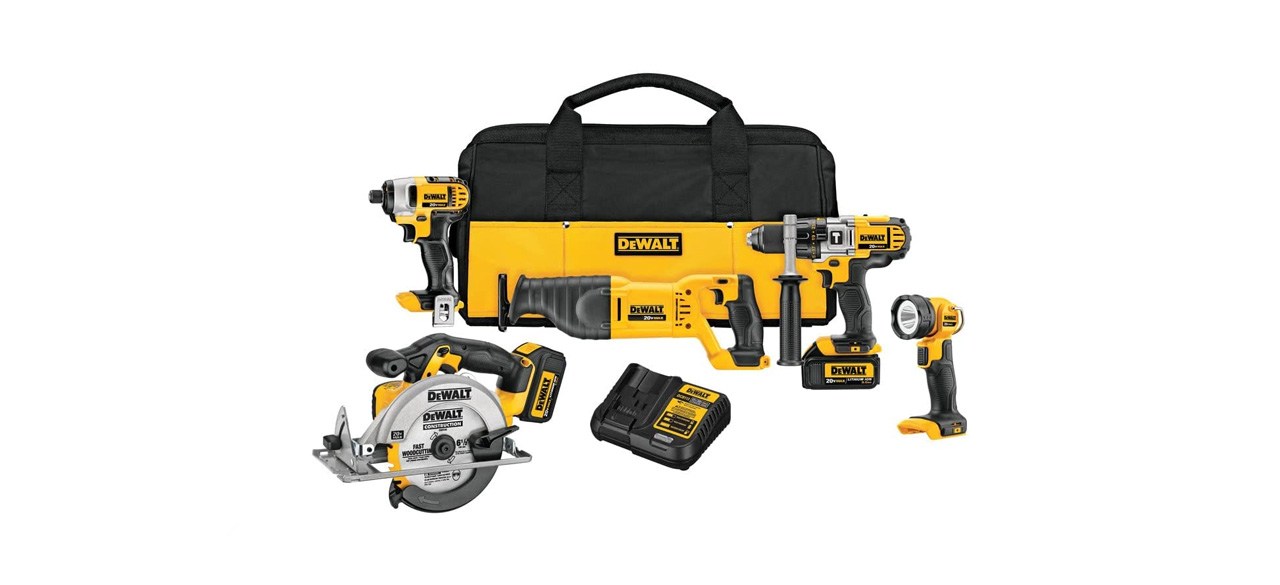 DeWalt 20V MAX Cordless Power Tool Set
Few things make a job easier than power tools, and this set from DeWalt includes all of the most important ones. Whether you want to build some furniture, cut through a PVC pipe or hang some shelves, there are few things you can't do with these tools.
You'll get a hammer drill, an impact driver, a reciprocating saw, a circular saw and even a flashlight, all for less than you would by buying each of them separately. It even comes with a heavy-duty contractor bag to store everything. Plus, all the tools are cordless, so you don't have to worry about running extension cords everywhere.
Sold by Amazon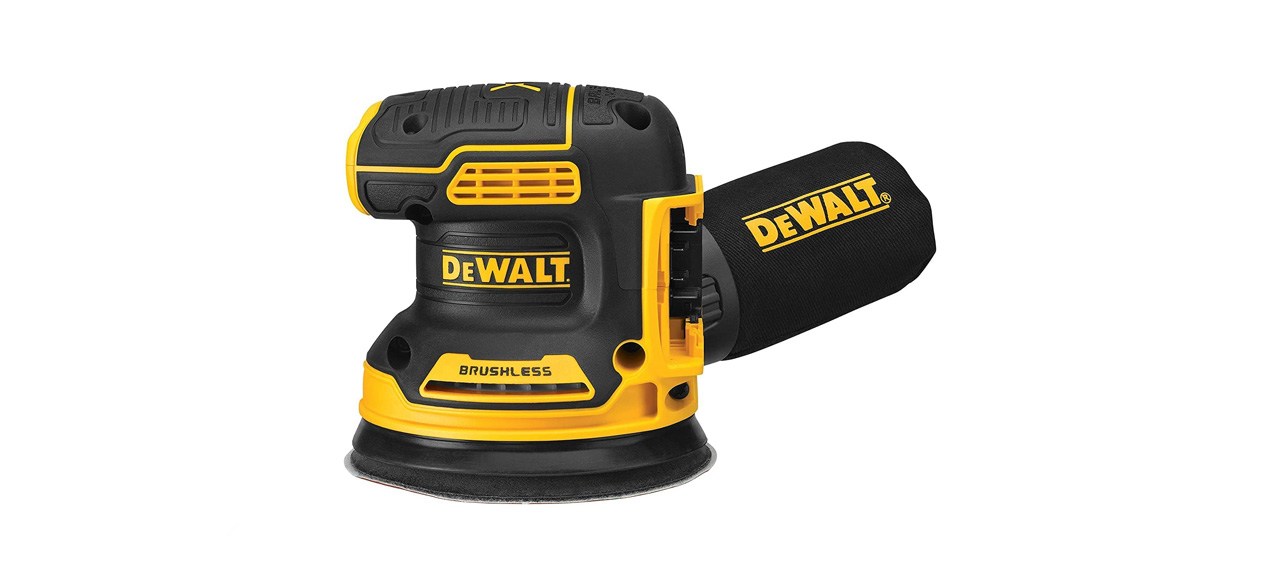 Anyone who plans on refinishing furniture or painting some cabinets needs to have an orbital sander in their toolbox. They take a fraction of the time and elbow grease as sanding by hand, and this particular one has a removable dust bag so you won't have a large mess to deal with afterward. It also uses the same battery as the rest of the company's 20V MAX line, which makes it the ideal choice for those who already own some of their tools or who plan on buying the above power tool set.
Sold by Amazon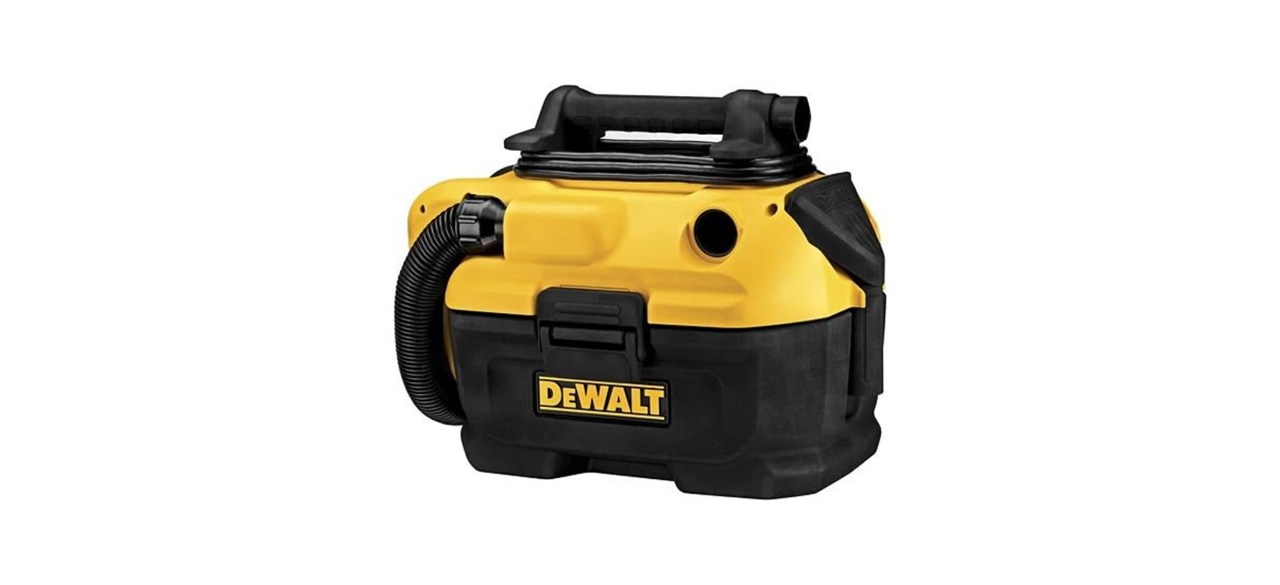 There seems to be no way around it, no matter how neat and careful you try to be, every home project somehow ends up making a mess. And to clean up that mess, you need something more powerful than the average home vacuum. That's where wet/dry vacuums can help.
However, most home DIYers simply don't have the need nor the storage space for those large canister models. Instead, you can grab yourself a mini-model like this one. It still has super-strong suction, yet is easy to store and can be used corded or cordless.
Sold by Amazon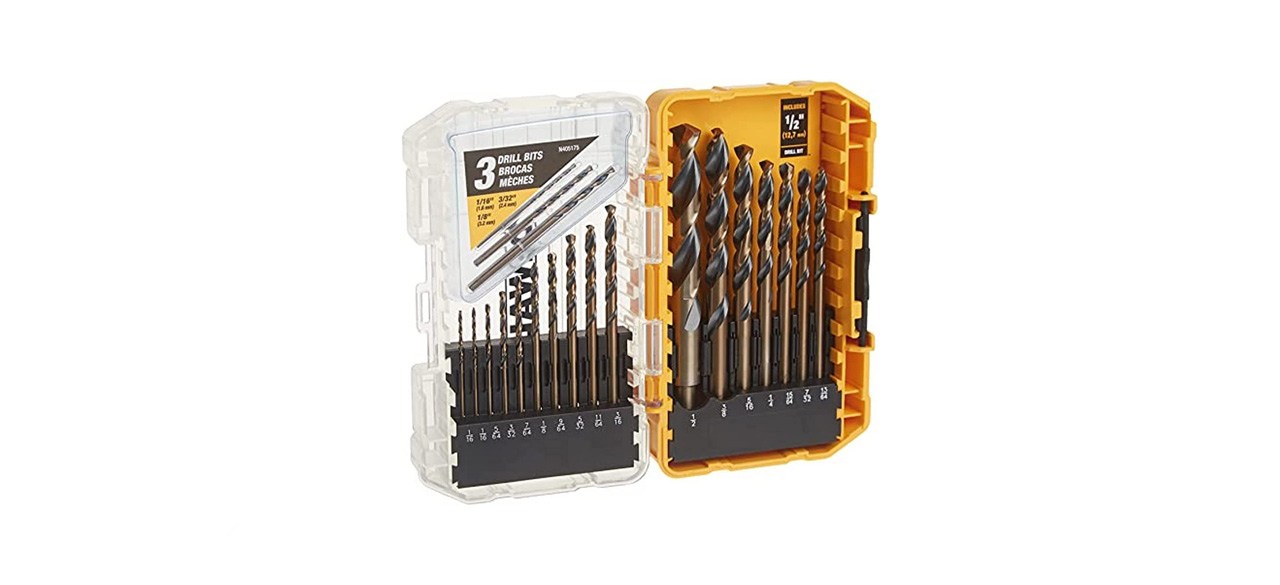 DeWalt Black Oxide Drill Bit Set
Anyone who uses a drill regularly knows how common it is for bits to break, especially those low-quality ones that come bundled with most drills. It's best to get yourself a decent set so you don't wind up having to run to your local hardware store in the middle of a job because the one you have just broke in half.
Black oxide drill bits like these last considerably longer than your average run-of-the-mill bits, yet surprisingly, they aren't overly expensive. They also work through metal, plastic and wood quickly, and aren't prone to rusting.
Sold by Amazon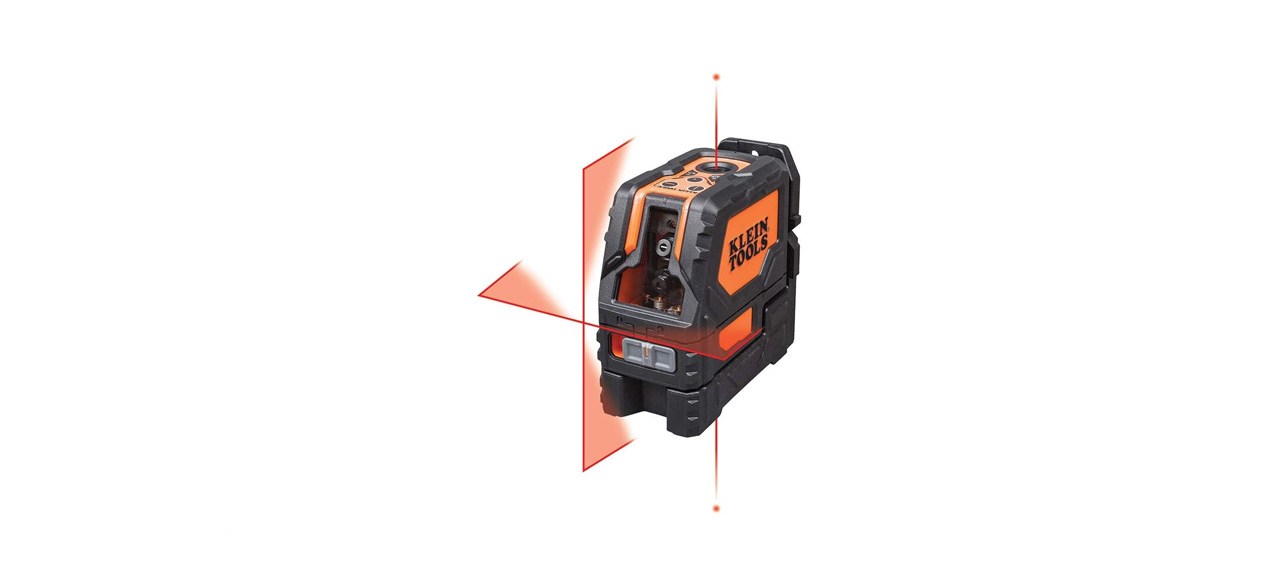 Klein Tools 93LCLS Laser Level
If you are tired of your wall hangings coming out cockeyed, you probably need to get yourself a laser level. These multipurpose tools are great for installing shelves, laying floors, checking door and window height and more. This one offers both vertical and horizontal leveling and features a magnetic mount for hands-free use. It also has tough water- and dust-resistant housing, so the chances of it getting damaged are slim.
Sold by Amazon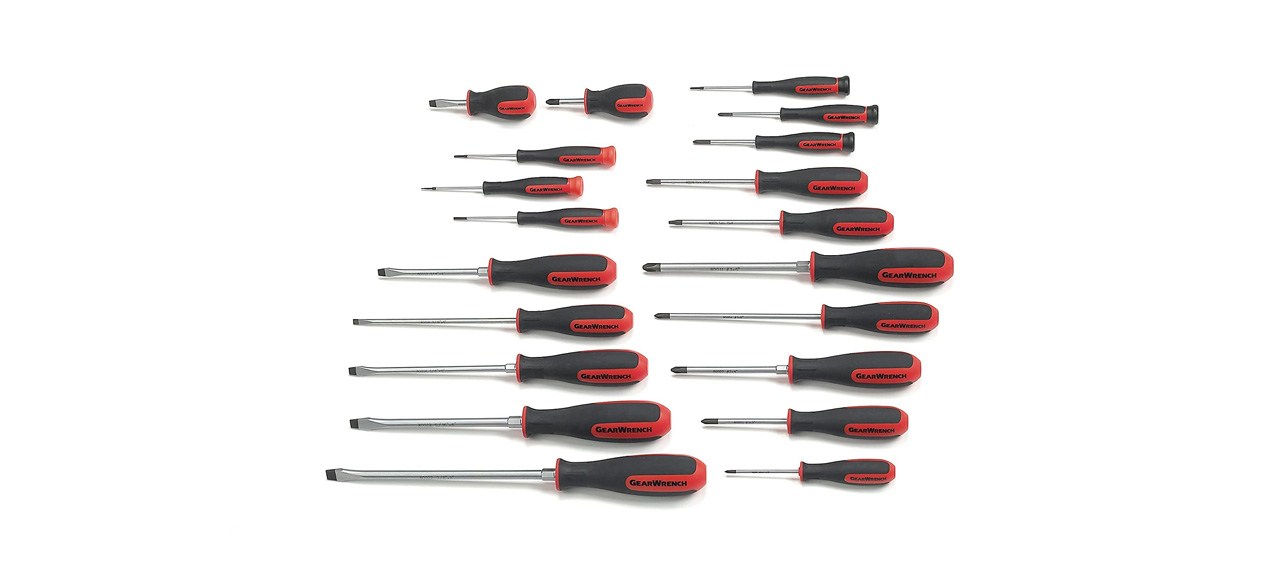 GearWrench 20-piece Screwdriver Set
Quite possibly the most useful tool in any home is the screwdriver. There are few tasks you can actually accomplish without one. That being said, you'll want some that are comfortable to hold and can stand up to the periodic prying and other odd things you'll probably do with them.
This set includes 20 screwdrivers of various lengths and head sizes that will fit just about any need. They are made with sturdy polish alloy steel with rubberized handles for a secure grip. And they are backed by a lifetime warranty too so they can possibly be the last set you ever need to buy.
Sold by Amazon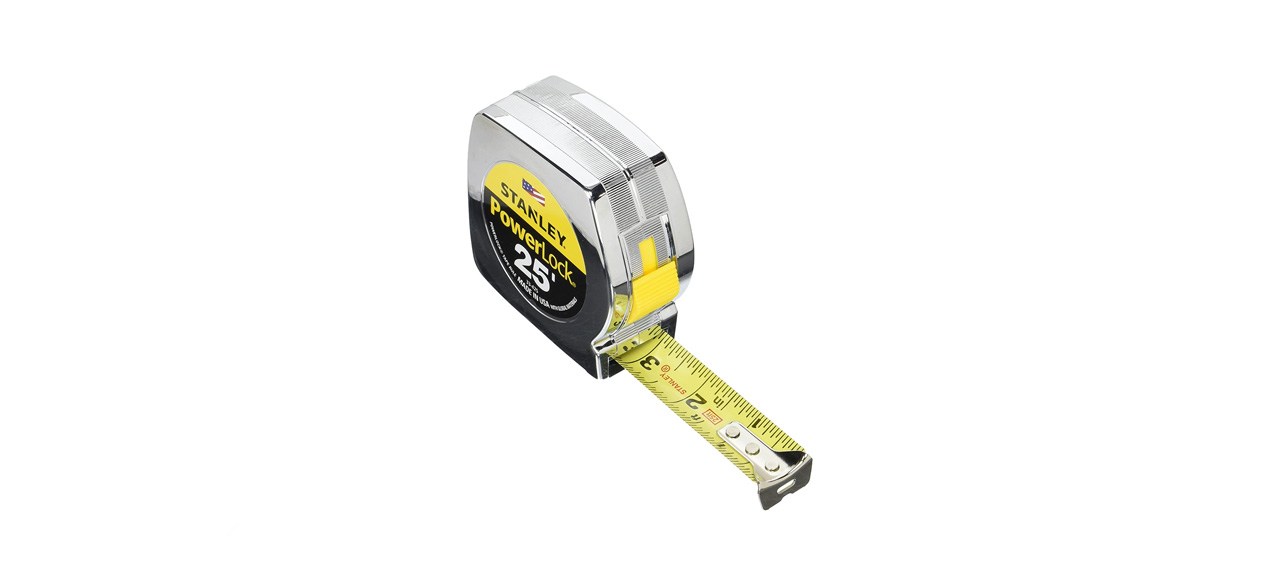 Stanley Hand Tools 25-foot PowerLock Tape Measure
The tape measure is another invaluable tool used in nearly every DIY project. The fact that every contractor keeps one hanging from their belt at all times should be evidence enough of that. You want to get one with easy-to-read markings and with a secure locking system so you don't have to worry about the tape creeping and messing up your measurements. This Stanley Tools model checks both those boxes and is long enough for most jobs.
Sold by Amazon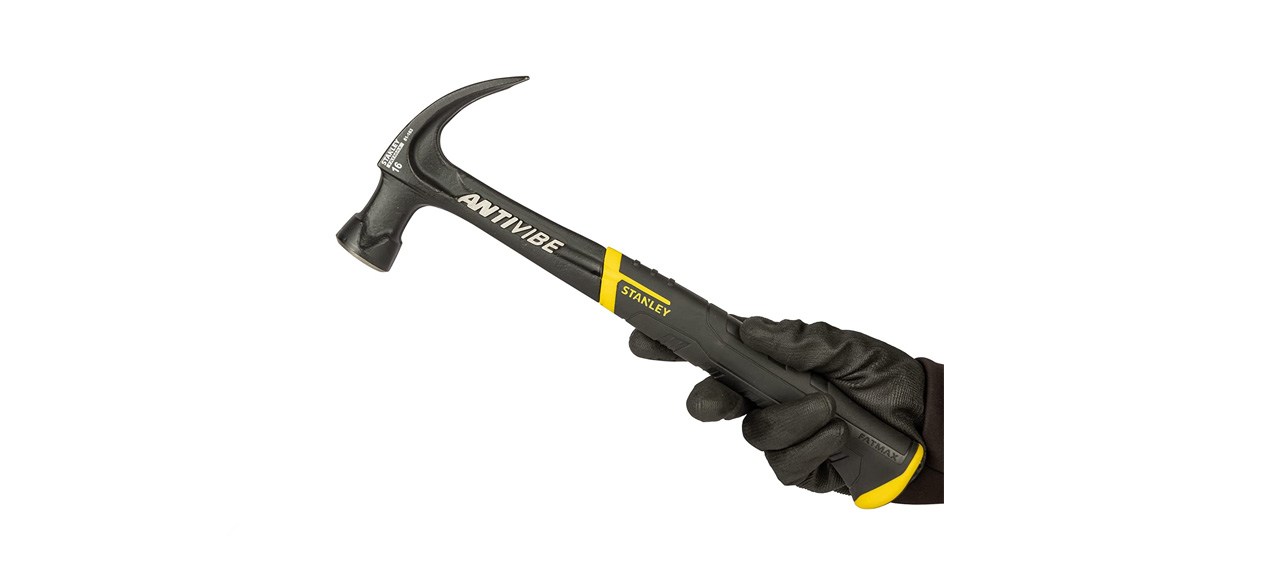 Stanley FatMax Rip Claw Hammer
No toolbox would be complete without a hammer. You shouldn't settle for a basic hammer with a wooden handle because it transfers all the shock and vibration into your hand which may potentially allow the head to fly off. Instead, consider the FatMax Rip Claw, which is forged from a single piece of steel and has a slip-resistant, anti-vibration rubberized grip. It also features an oversized striking face to reduce the chances of missing the nail, or whatever else you happen to be hammering.
Sold by Amazon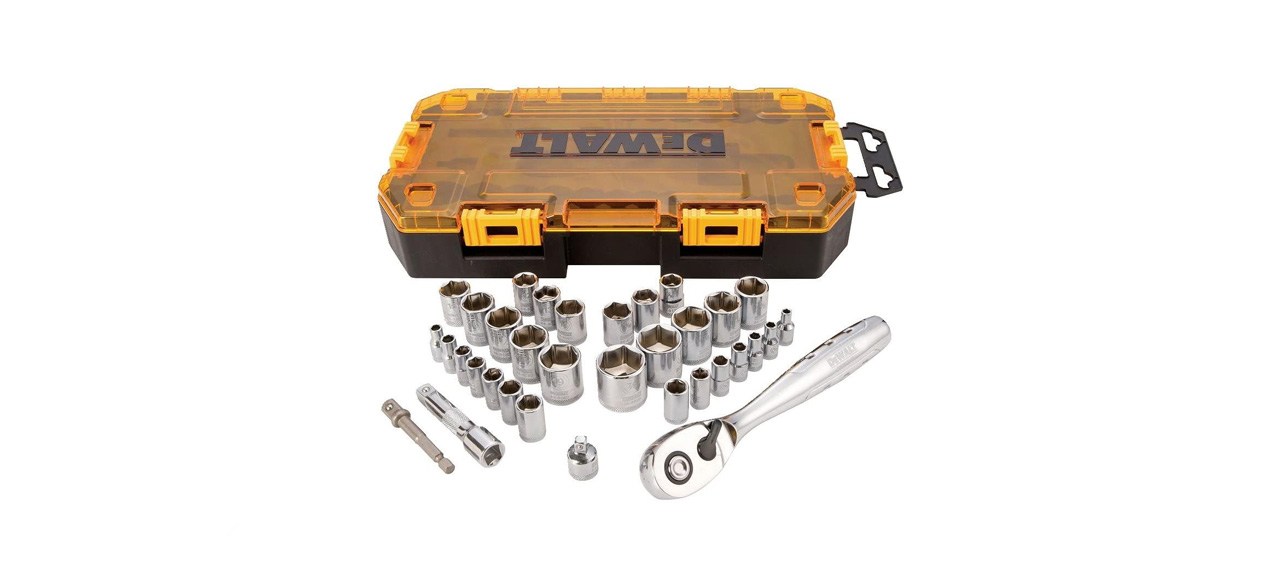 If you only do home DIY projects, you may not use a socket set often, but if you do any sort of machine work or automotive maintenance, they are invaluable time savers. This set has a total of 34 sockets in both SAE and metric measurements, as well as an extension adapter for those times you need a bit of extra reach. It also comes with a durable hard case to keep all the components organized.
Sold by Amazon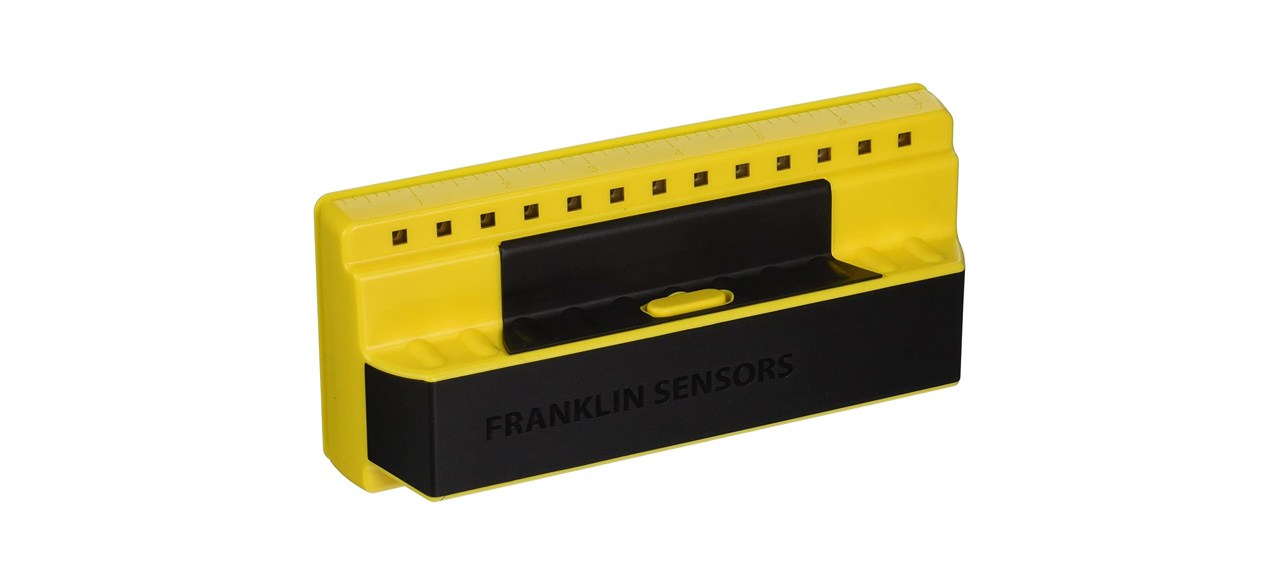 Franklin Sensors ProSensor 710 Precision Stud Finder
When hanging shelves or anything heavy on your walls, it is important to make sure you anchor them in studs. Otherwise, you run the risk of them falling, which can cause damage at best and injure somebody at worst. Of course, you don't want to be drilling a bunch of holes in your wall trying to find studs when you could just use this Franklin stud finder instead. Not only does it identify the location of studs, but it also indicates how wide they are, so you can be sure you are placing your anchor directly in the center of it.
Sold by Amazon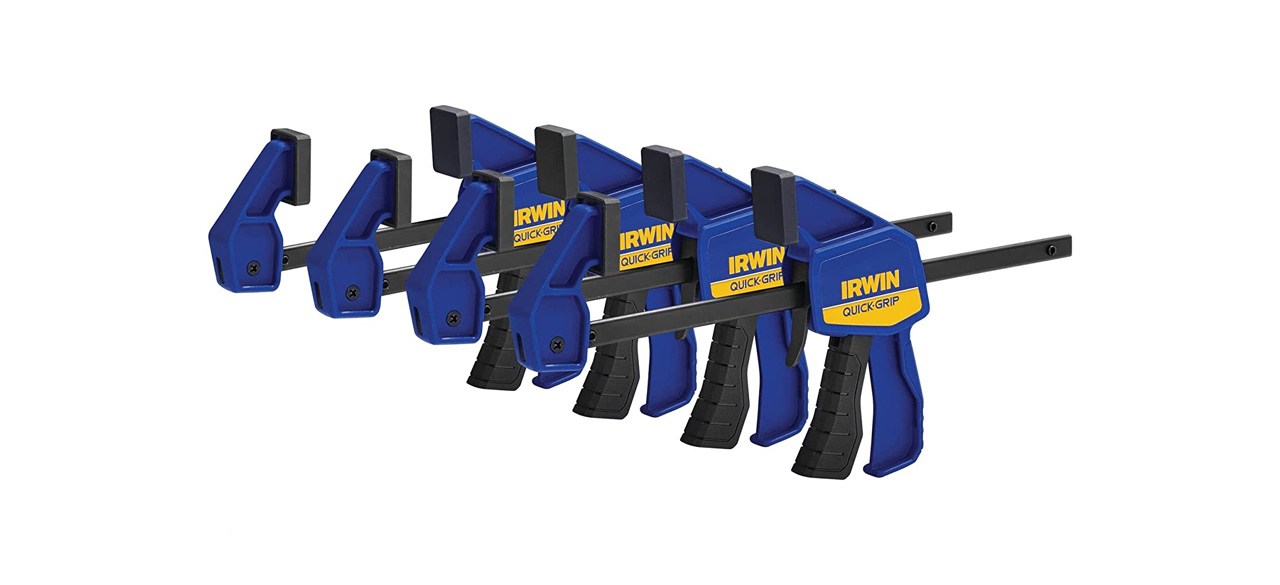 You don't always have an extra pair of hands nearby when you need them. That won't be a problem, though, if you have a reliable pair of clamps around to hold your workpieces in place. The Irwin Quick-Grip are great because they are easy to use, features non-marring pads on the jaws (so you don't have to worry about damaging anything), and is affordably priced for a pack of four. Each one offers up to 150 pounds of clamping force too, which is more than enough to securely hold just anything you'll be working on.
Sold by Amazon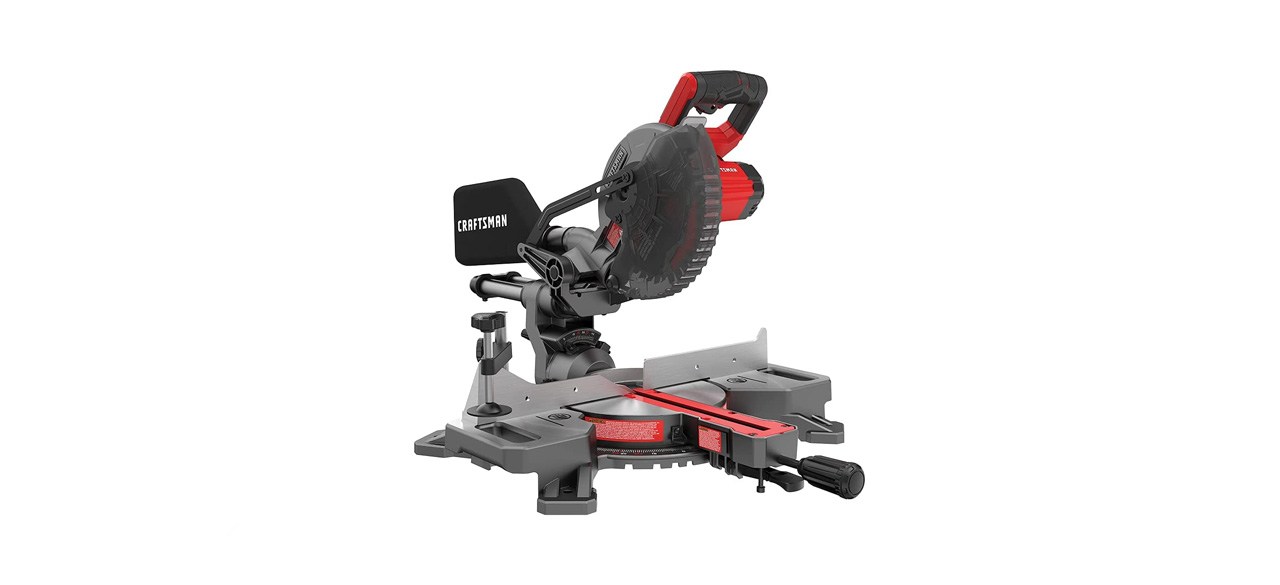 Craftsman V20 7-1/4-Inch Sliding Miter Saw
Anyone who plans on doing any crown or base molding, crafting their own window or door frames or simply chopping a lot of 2 x 4s should have a sliding miter saw. They allow you to make perfect cuts at any angle you choose and repeat them again and again as needed.
We like this one because it is cordless, has an 8-inch cut capacity and features an LED light that illuminates the cutting zone so you can easily see your markings. It's also lightweight enough that most people won't have trouble carrying it from place to place as needed.
Sold by Amazon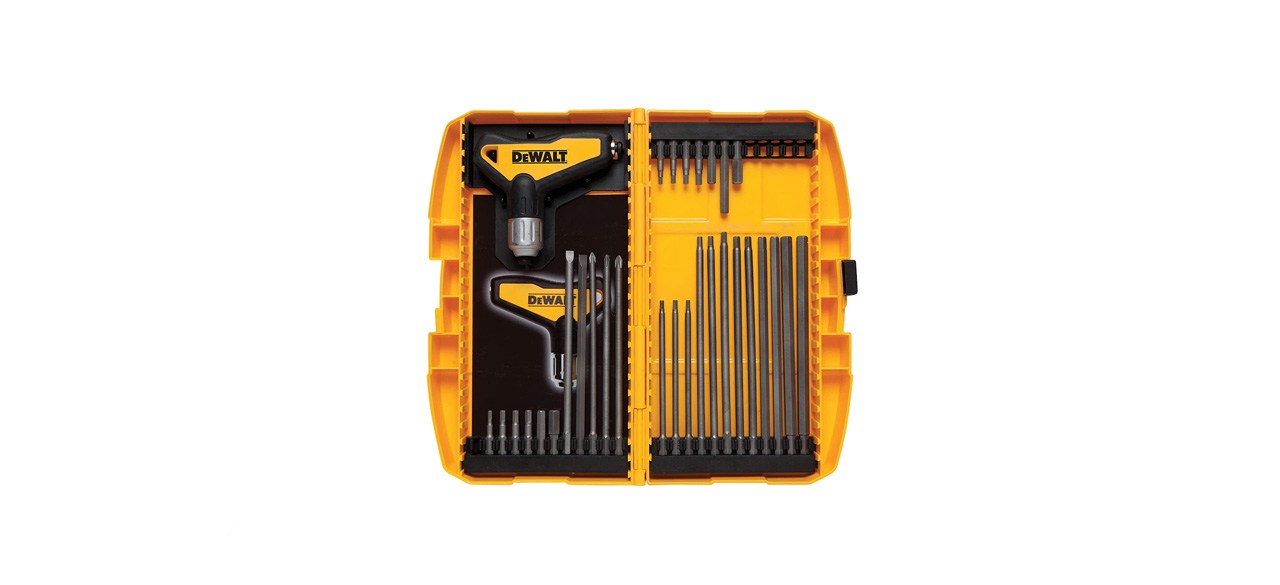 We've all been there. We buy a piece of furniture or some other item that requires assembly and we're stuck trying to use the included Allen wrenches to tighten everything down. And of course, it is invariably small and poorly made. Forget that hassle and get yourself a quality hex key set like this one.
It includes all the most commonly used Allen wrench sizes as well as a few screwdriver bits, but what really sets it apart is the comfortable ratcheting T handle. You'll soon be wondering how you ever made do without it.
Sold by Amazon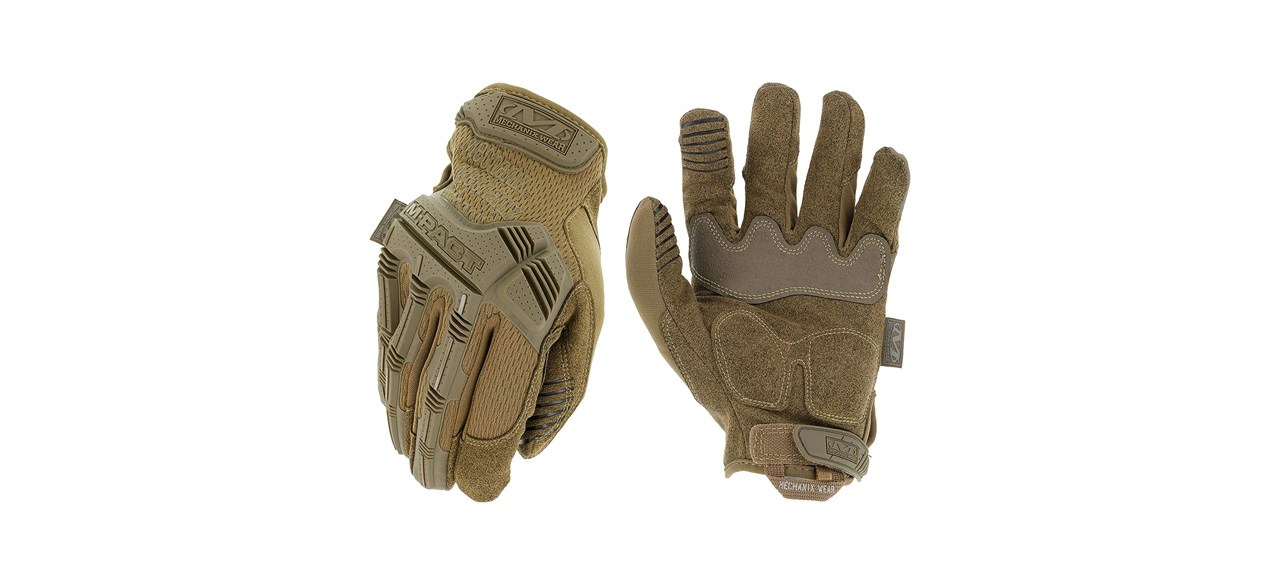 Mechanix Wear M-Pact Coyote Tactical Work Gloves
Between splinters, sharp edges and nails, it sometimes seems like there is no end to the things that can slice up your hands when performing DIY projects. That's why we recommend keeping them protected with a quality pair of work gloves like the Mechanix Wear M-Pact Coyote Tactical. Don't be fooled by the name though, these aren't just for mechanics. Everyone can benefit from them.
They have heavy-duty finger and knuckle guards and shock-absorbing palms. Plus, they are machine washable for easy care and come in sizes ranging from small to XX-large, so you'll have no trouble finding a pair that fits perfectly. There are several colors to choose from too.
Sold by Amazon
Want to shop the best products at the best prices? Check out Daily Deals from BestReviews.
Sign up here to receive the BestReviews weekly newsletter for useful advice on new products and noteworthy deals.
Brett Dvoretz writes for BestReviews. BestReviews has helped millions of consumers simplify their purchasing decisions, saving them time and money.
Copyright 2023 BestReviews, a Nexstar company. All rights reserved.