Beat the heat
If you've ever used your phone outdoors on a hot day, you might know what it's like to deal with overheating. Most smartphones are expensive, so naturally, you want to take care of the one you have to avoid buying a new one. Overheating can damage a phone's battery and hardware, so it's best to invest in a thermal case to use in hot weather. We rounded up the best thermal phone case options, with tips on how to protect your phone from damage.
Shop this article: Phoozy Apollo Series Thermal Phone Case, Pingtekor Thermal Phone Case and Phoozy XP3 Series Ultra-Rugged Thermal Phone Case.
What kind of phone do you have?
Before buying a thermal phone case, you first must consider what kind of phone you have. Some thermal phone cases have a universal design that fits nearly any phone, but others are for specific models.
For example, some cases only work with base model iPhones, such as the iPhone 13 and iPhone 13 Pro, while others have a larger build and can fit phones like the iPhone 13 Pro Max and Galaxy Note 10. Before purchasing a case, read the product description carefully to determine whether your phone is compatible.
Keeping the heat away
Thermal phone cases use insulation layers to deflect heat, so they have a bulkier build than traditional phone cases. Most thermal cases are pouches designed to hold your phone when you're not using it and are the most effective at keeping your phone and preventing overheating. However, if you want to use your phone in hot weather, some phone cases use heat dissipation technology to filter out hot air and improve air ventilation.
What about water protection?
If you're trying to keep your phone cool outdoors, there's a chance you may encounter moisture in some form, whether you're at the beach, hiking or cycling. The best thermal phone cases offer water resistance and typically keep your phone safe from splashing. However, thermal cases are not waterproof and can't protect your phone from damage if it's submerged in water.
Impact shock absorption
If you're on the go and have your phone in a thermal case, it's a good idea to ensure that it's well-protected from accidental drops. Since thermal cases have a pouch design, they're usually not made with sturdy materials like traditional ones that envelop your phone. However, the insulation acts as a cushioned layer and can offer significant impact shock absorption should you accidentally drop your phone on a hard surface.
Should I be concerned about cold-temperature protection?
Overheating is one thing and can damage your phone, but don't overlook the importance of protecting your phone from frigid temperatures as well. Cold temperatures can damage your phone's battery and hardware, but the insulation used in most thermal cases is also equipped to keep out the cold. That means you can use the same thermal case for sweltering and cold weather situations.
Stay connected
Because most thermal phone cases use several layers of insulation to keep out the heat, there's some concern over whether it interferes with wireless signals. The best thermal phone cases do not affect connectivity and allow for stable cellular Wi-Fi, Bluetooth and Near Field Communication connections.
10 best thermal phone cases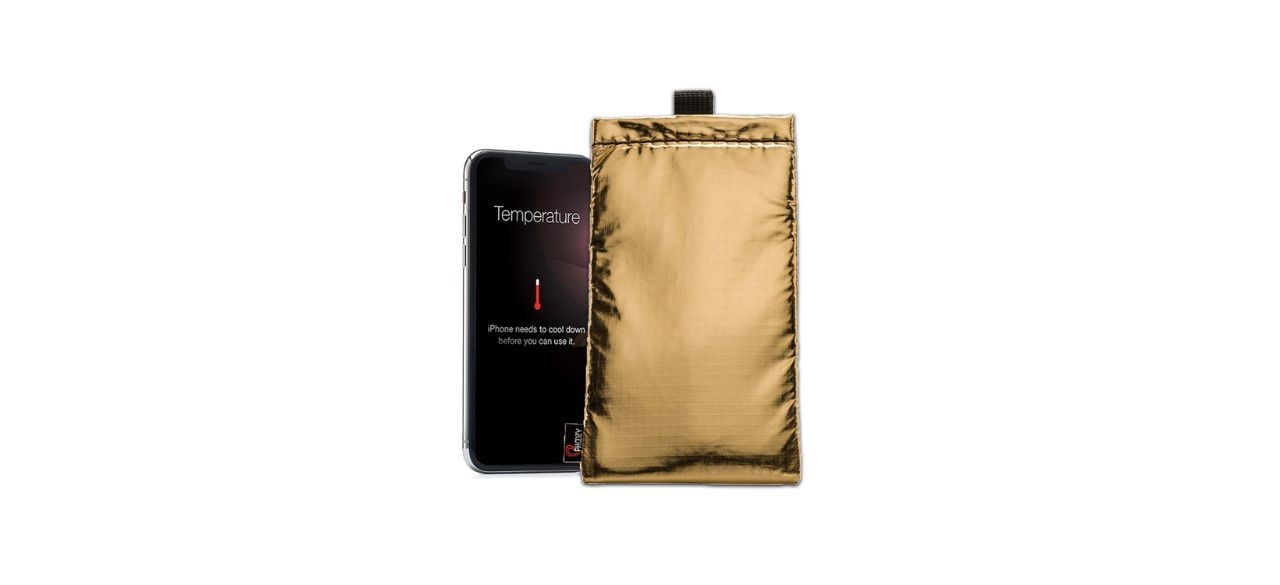 Phoozy Apollo Series Thermal Phone Case
This case is large enough to fit most iPhones and Android phones and has a stylish gold design. It features thermal capsules that reflect more than 90% of sun-generated heat and keeps your phone cool without interfering with wireless signals.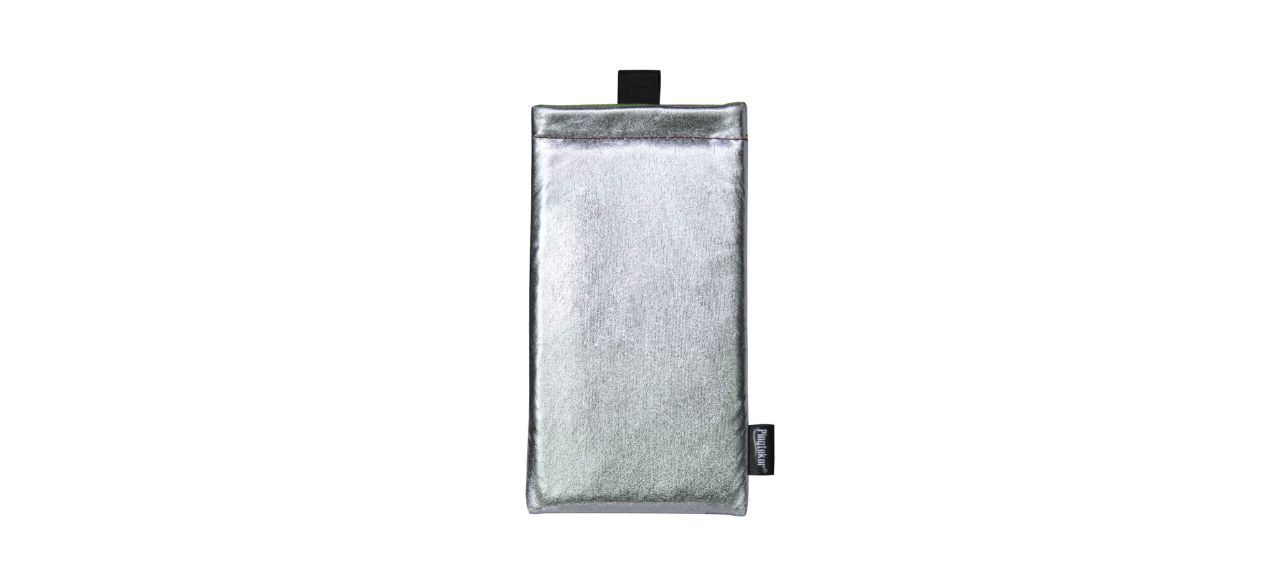 This phone case is made with waterproof cloth and is packed with physical insulation that reflects sunlight and heat. It works best with iPhones, Samsung Galaxy and LG phones and prevents thermal radiation.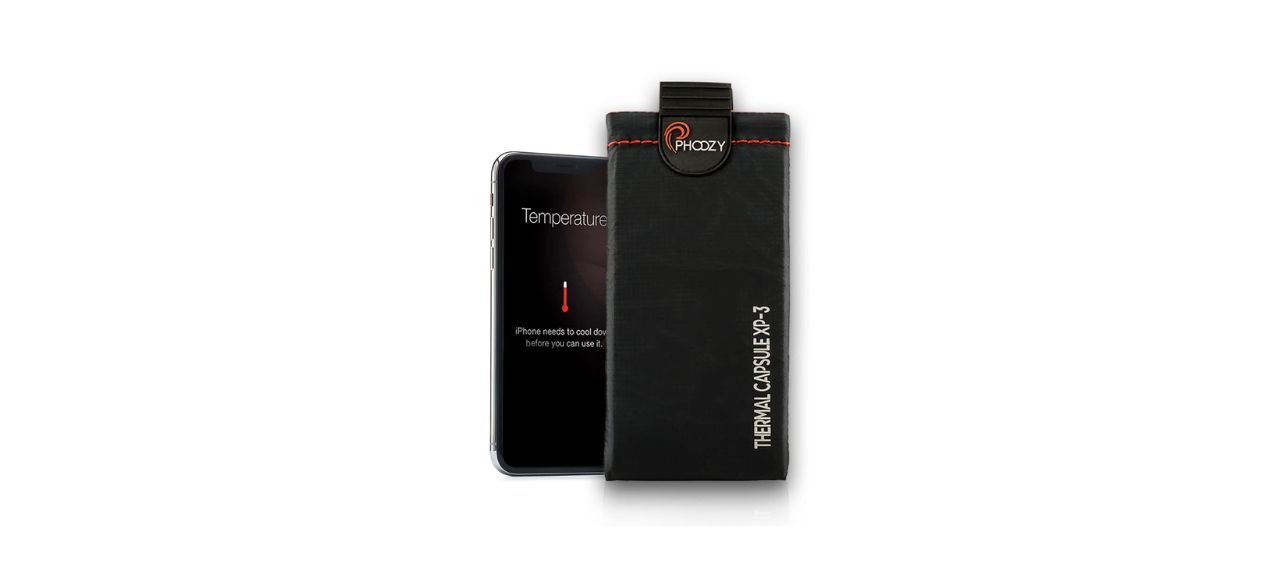 Phoozy XP3 Series Ultra-Rugged Thermal Phone Case
This is an excellent choice if you're looking for extra shock impact protection from your phone case. It is made with NASA spacesuit technology and has a chromium thermal barrier that reflects up to 90% of heat caused by the sun.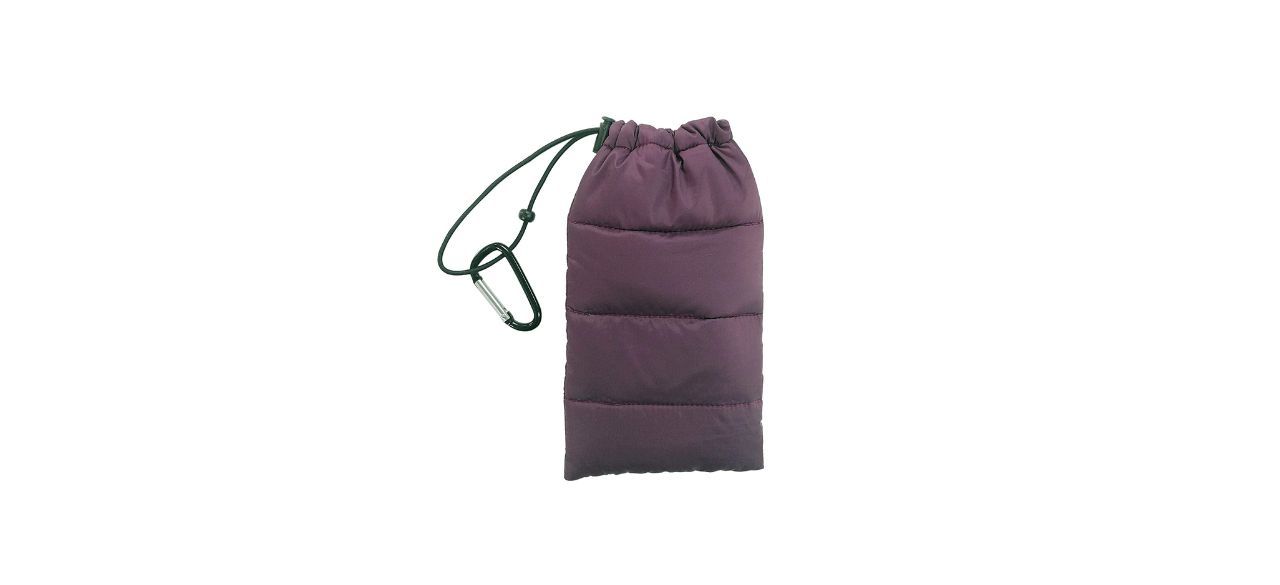 Look no further if you want an affordable phone case that keeps your phone cool for extended periods. This nylon mini pouch is anti-scratch and shockproof and is big enough to fit phones like the iPhone Pro Max and Samsung Galaxy Note 10.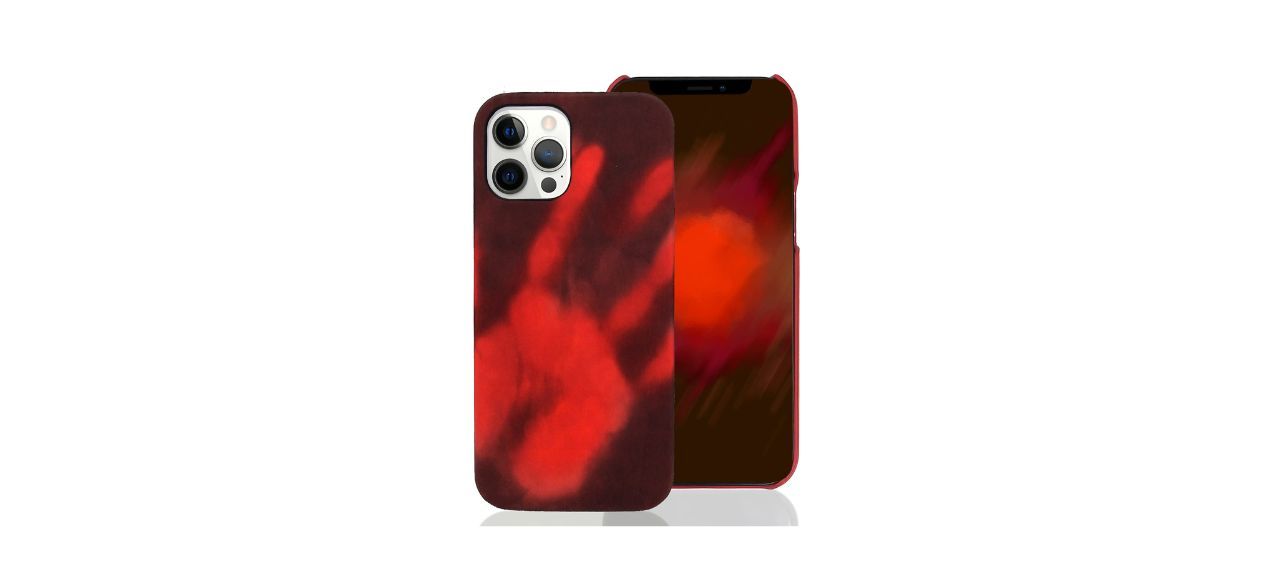 Omio Thermal Sensor iPhone 13 Pro Max Phone Case
This anti-scratch case provides full-body shockproof protection and changes color when the phone temperature exceeds 82 degrees. It is made with eco-friendly materials, works with wireless chargers and has an anti-slip design.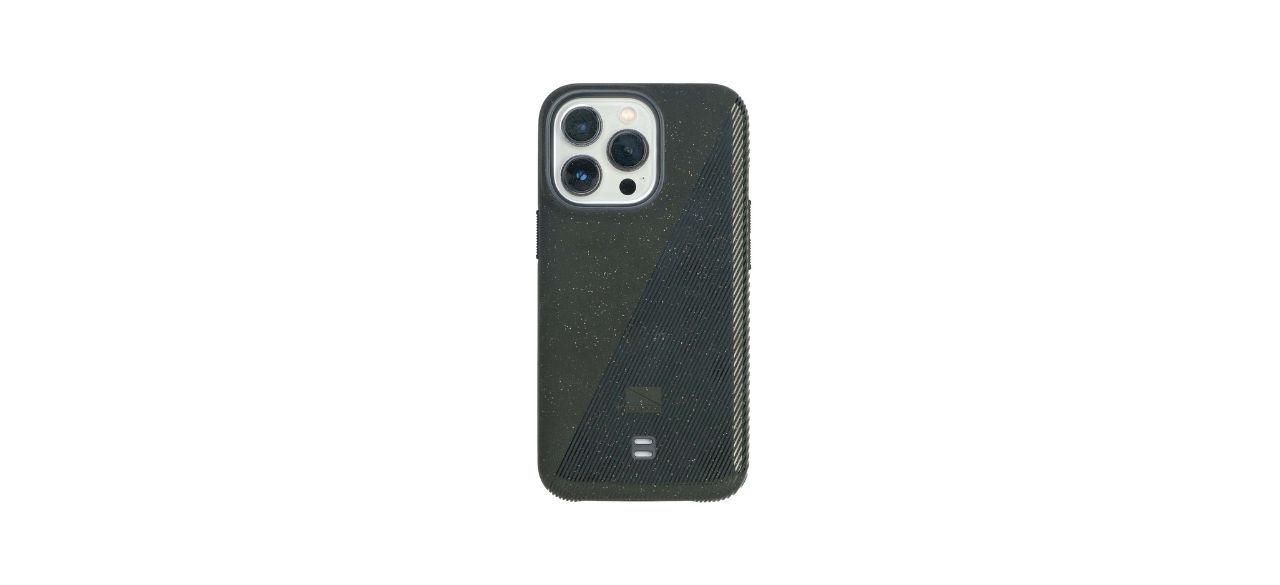 Lander Torrey iPhone 13 Pro Case
This case for the iPhone 13 Pro is made with bioplastics and provides excellent thermal protection. It has 13-foot-drop protection, and the layers of insulation help keep your phone's battery running optimally and its hardware safe from extreme temperatures.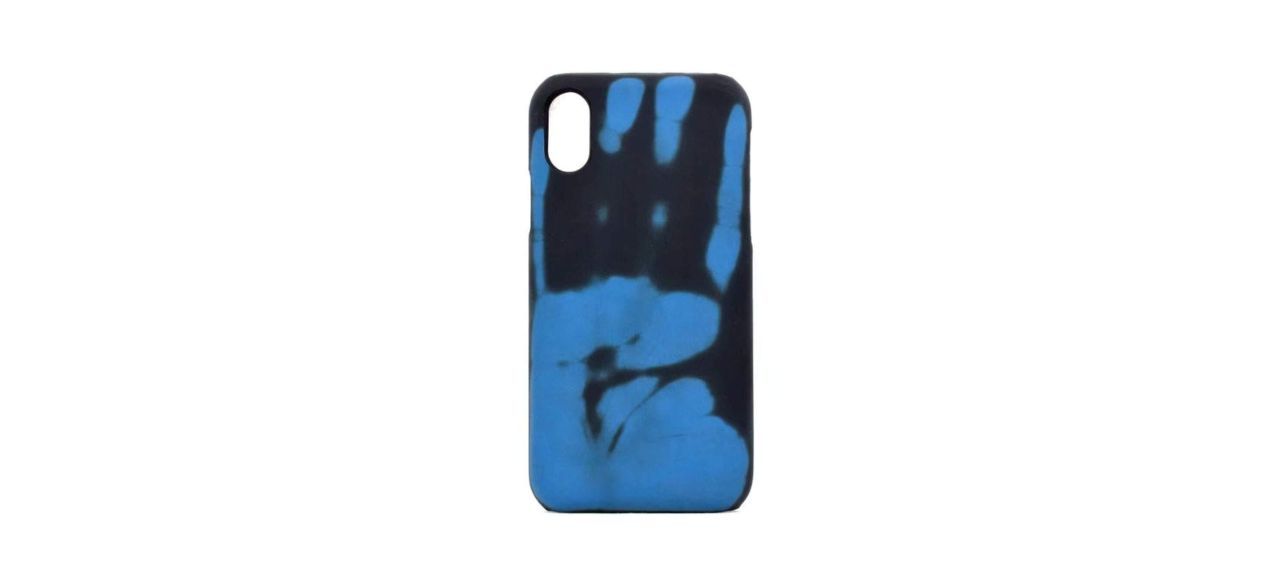 Omio iPhone XR Thermal Sensor Case
This case is made of eco-friendly materials, is easy to install and has a matte textured bumper edge for improved grip. It has a thermal discoloration feature that activates when your phone's temperature exceeds 82 degrees.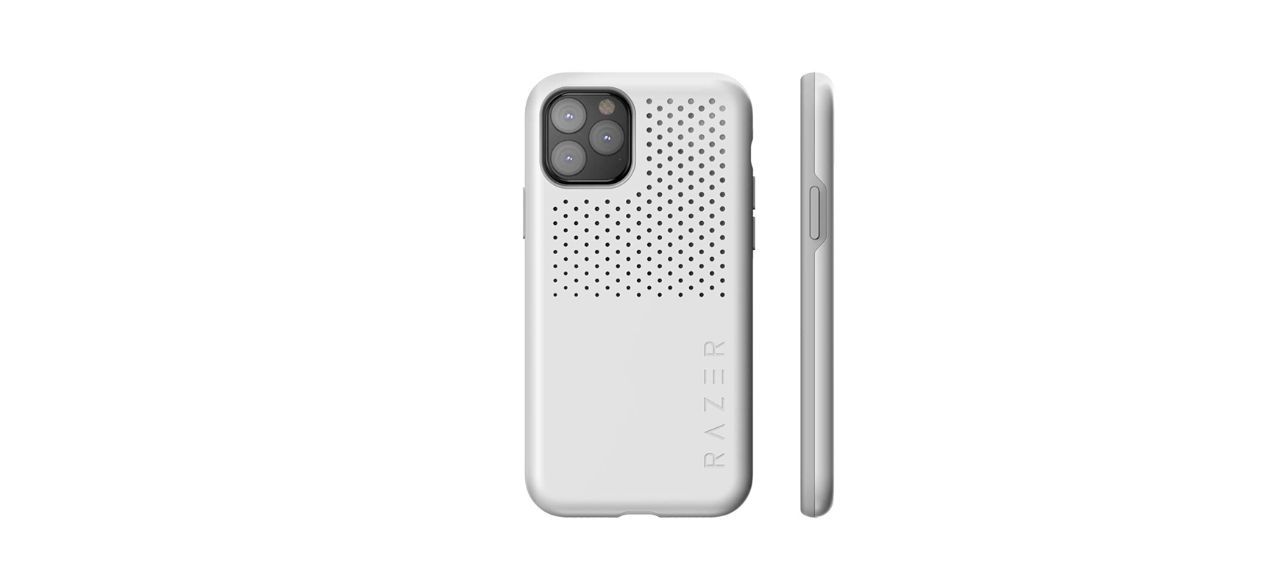 Razer Arctech Pro for iPhone 11 Pro Case
This case offers excellent impact shock absorption and has thermally conductive insulation that redirects trapped heat. It works with Qi wireless charging, doesn't interfere with wireless signals and has a scratch-resistant backplate.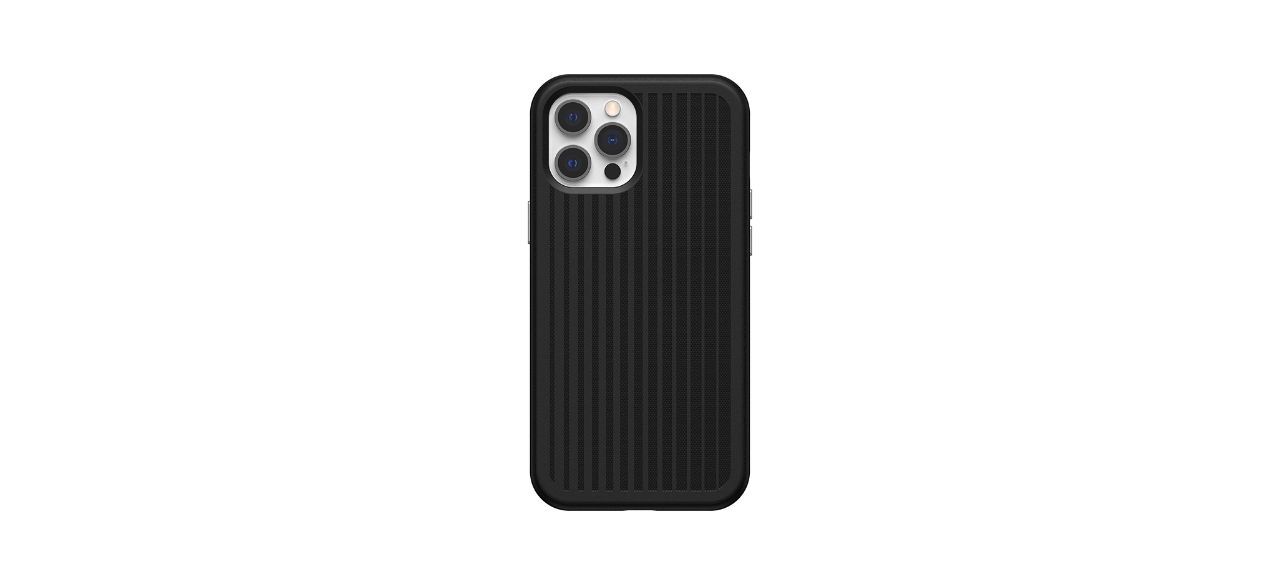 OtterBox Max Grip Gaming Case for iPhone 12 Pro Max
This OtterBox phone case is made with durable polycarbonate material and uses CoolVergence heat dissipation technology to help prevent your phone from overheating. It has ergonomic grips on the sides and raised edges for extra screen and camera lens protection.
Want to shop the best products at the best prices? Check out Daily Deals from BestReviews.
Sign up here to receive the BestReviews weekly newsletter for useful advice on new products and noteworthy deals.
Kevin Luna writes for BestReviews. BestReviews has helped millions of consumers simplify their purchasing decisions, saving them time and money.
Copyright 2023 BestReviews, a Nexstar company. All rights reserved.