This is an archived article and the information in the article may be outdated. Please look at the time stamp on the story to see when it was last updated.
Rock climbing is a popular activity
IN THIS ARTICLE:
With exciting rock climbing documentaries making the activity and its most daring participants grow in popularity, many are interested in giving the sport a try.
Described by enthusiasts as equal parts meditative and thrilling, rock climbing requires great concentration and is a way to enjoy a connection to the natural world. You can tailor your experience to your comfort level, opting for easy climbs with minimal risk or challenging yourself with routes that keep the adrenaline flowing.
Thankfully, beginners don't need to be able to scale a sheer cliff face to get the most out of a day of climbing. With guidance, proper instruction and the right gear, you can start hitting the rocks right away.
How to start rock climbing
Proper technique is critical to rock climb safely. To learn the basics, visit an indoor rock climbing facility. Instructors there can teach you how to climb properly, familiarize you with the equipment needed and give you the space to determine your ability and comfort with the sport. Rock climbing facilities also have pads and other safety gear to put your mind at ease while learning.
Types of rock climbing
While there are many subcategories of rock climbing, the sport can be broken down into three main types.
Free climbing is the most popular form of rock climbing. Climbers use their hands and feet to hold onto the rocks and pull themselves up. A partner holds a rope attached to a harness worn by the climber that prevents serious injury in the event of a fall.
Bouldering is the simplest form of rock climbing. It requires no rope or gear aside from a pair of men's or women's climbing shoes and a crash pad on the ground to break your fall.
Free solo rock climbing has become well-known thanks to its recent emergence in pop culture. This is the most extreme version of the sport in which climbers use no ropes and no safety gear while scaling seemingly impossible mountains and cliffsides.
Essential rock climbing gear
Rock climbing comes in many forms, and each style has different requirements regarding the gear recommended.
Harness
Rock climbing harnesses are designed specifically for the sport and have several unique features you won't find in other safety gear. Aside from the large loop around your waist and two more that wrap around your thighs, climbing harnesses also include loops for hanging gear and carrying additional rope. The strongest part of the harness is the belay loop, where your safety rope is attached.
Helmet
Rock climbing helmets can be purchased in either hardshell or shelled foam configurations. Hardshell helmets are made of a composite plastic shell, a thin interior layer of foam and suspension straps. Shelled foam helmets are similar to bicycle helmets in that they are made of thick, dense foam covered in a layer of thin polycarbonate.
Climbing rope
Climbing rope is available in either static or dynamic types. A static rope has very little give to it, making it ideal for lowering equipment or an injured climber. A dynamic rope has a degree of elasticity to it so that it can absorb the impact of a climber in the event of a fall.
Carabiners
Carabiners are to hang gear from your harness and connect ropes and other climbing gadgets. While inexpensive, rock climbers need to buy a lot of them. They are available in many configurations, and climbers find various shapes suit different purposes. For this reason, you'll often see experienced rock climbers carrying a variety of carabiners with them.
Climbing chalk
To maintain a good grip, rock climbers cover their hands in chalk. Chalk absorbs moisture and keeps your hands from getting sweaty and slippery.
Chalk bag
A chalk bag makes it easy to apply and carry your chalk with you. The bag is hung where you can easily dip your hands into the chalk while climbing.
Chalk ball
A chalk ball, sometimes called a chalk sock, is squeezed lightly to dispense chalk onto your hands. They are less messy than carrying loose chalk.
Climbing shoes
Neutral climbing shoes are comfortable enough to be worn all day. They are the best for new climbers or those who don't undertake challenging climbs.
Moderate shoes are turned down in the front to put your feet in a strong position. They aren't very comfortable for casual wearing and feature sticky rubber soles.
Aggressive climbing shoes are made for climbs that involve overhangs or other extreme obstacles. They point the toes heavily downward, are very thin and are the least comfortable for wear outside of climbing.
Belay device
A belay device is used to safely slow and control your descent while lowering yourself on a rope or rappelling down the side of a cliff. There are different types of belay devices, and while they are built with specific climbing types in mind, which one you choose largely depends on your preferences and comfort.
Rock climbing gloves
Most people prefer bare hands while climbing. Some, however, opt for climbing gloves that protect the palms of their hands but keep their fingers exposed.
Crash pad
A crash pad is a thick foam cushion that climbers, particularly boulderers, place on the ground below them as a safety precaution. They are available in different thicknesses and you can unfold some to cover a larger area.
Fingerboard
If you're serious about climbing, you'll need to condition your upper body, arms and hands for it regularly with a fingerboard. These devices are mounted to a wall or doorway and are covered in small slots that let you hang from your fingers in different positions.
FAQ
Q. Is rock climbing a good workout?
A. Yes. Rock climbing engages muscles from your glutes and back to those in your feet and fingers. This makes the activity a great full-body workout.
Q. Is rock climbing safe?
A. Rock climbing carries a degree of risk, especially when performed without safety gear or rope. However, accidents are infrequent and rock climbing is statistically one of the safest outdoor sports.
Q. Can rock climbing replace the gym?
A. Depending on your fitness goals, yes. Rock climbing will condition your body, but you must do it frequently to get results.
Q. Is rock climbing good for your mental health?
A. Yes. All physical activity releases hormones that are beneficial to your well-being. Rock climbing has the added advantage of presenting challenging puzzles to overcome and think your way through. For this very reason, rock climbing hazards and obstacles are referred to as "problems."
What you need to buy for rock climbing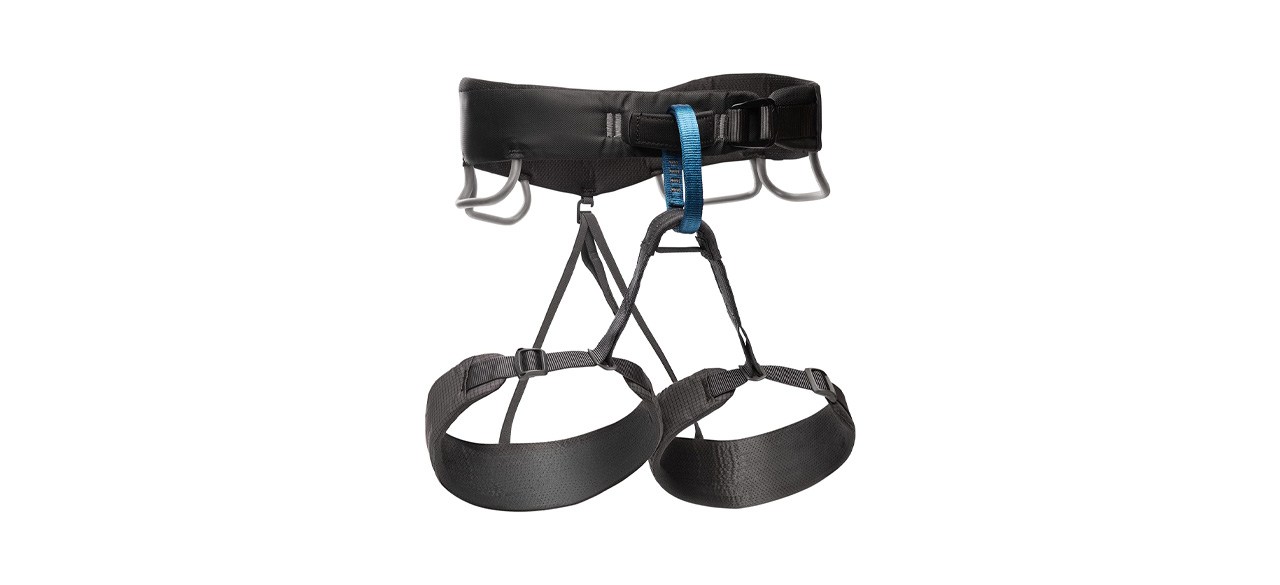 Black Diamond Momentum Rock Climbing Harness
Ideal for beginners, this basic climbing harness comes in two colors and is a great value.
Sold by Amazon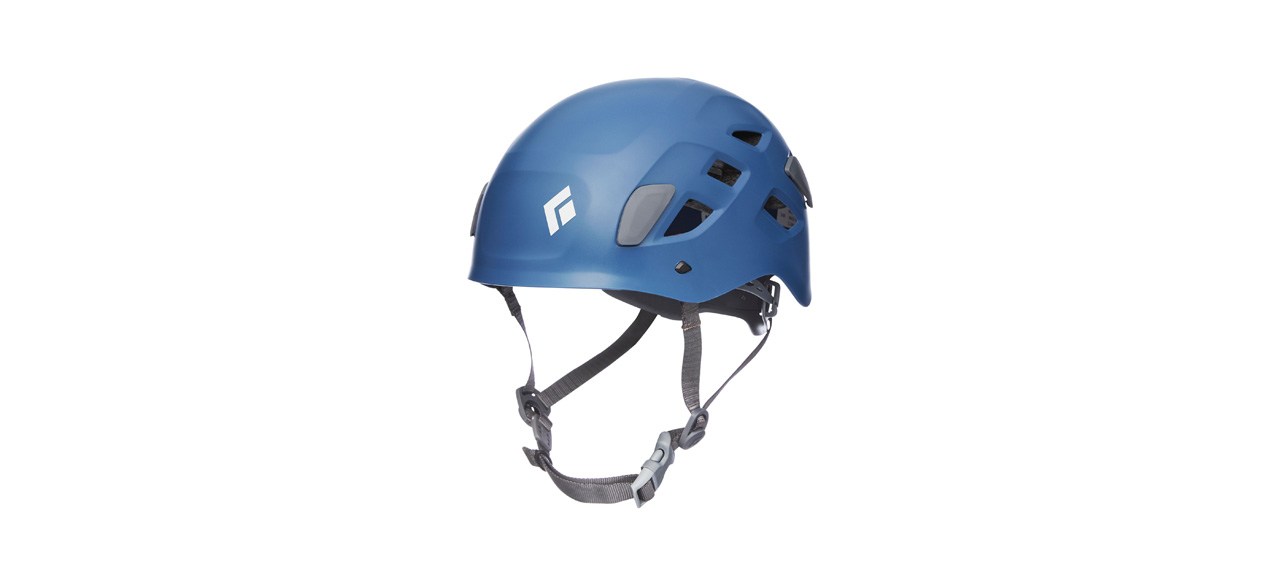 Black Diamond Equipment Half Dome Climbing Helmet
This helmet is available in two sizes and four color combinations. It is lightweight, ventilated and features clips on either side for securely holding a headlamp.
Sold by Amazon and Dick's Sporting Goods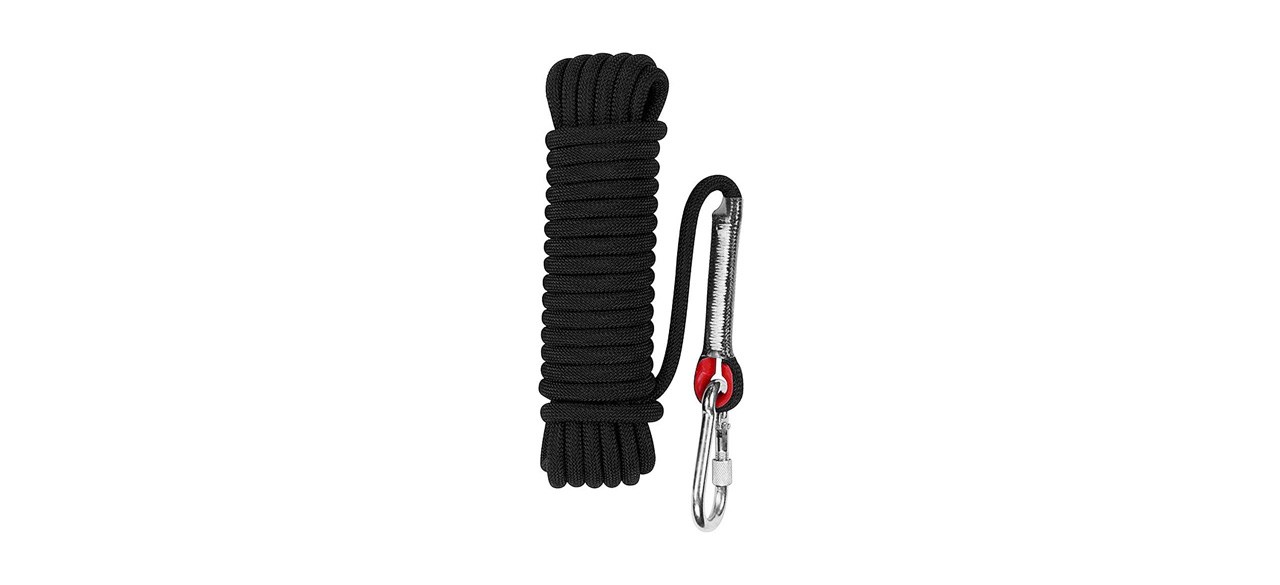 Aoneky Static Outdoor Rock Climbing Rope
With four colors and six lengths to choose from, this static rope can accommodate any climb. You can select single or double carabiner options.
Sold by Amazon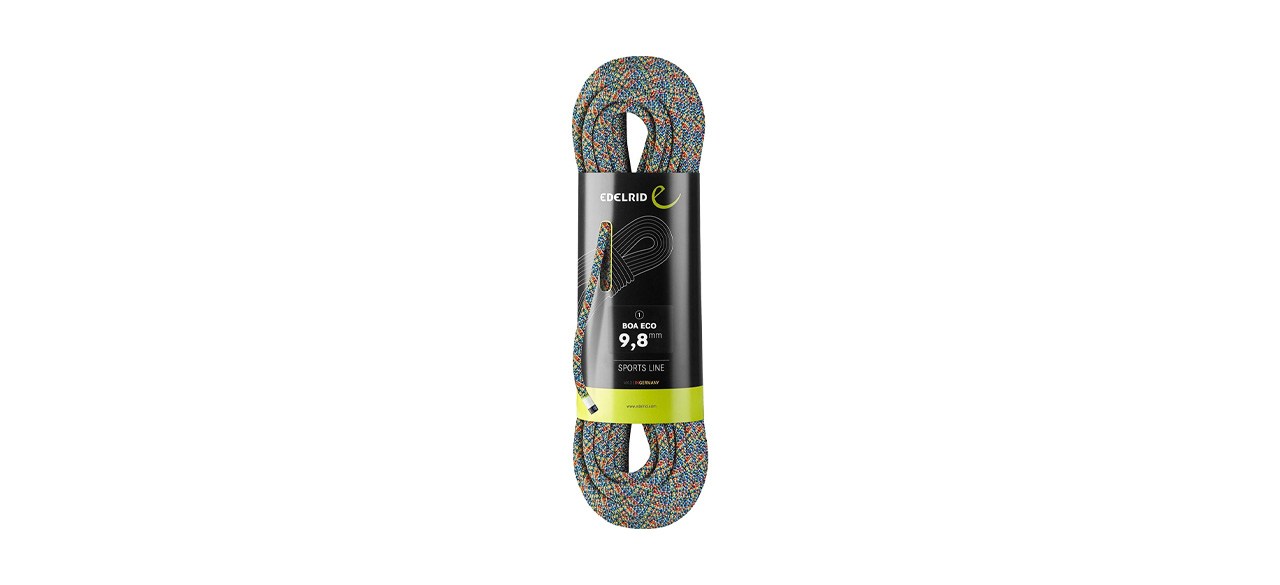 EDELRID Eco Boa Dynamic Climbing Rope
This dynamic rope is made from unused production material, making it eco-friendly. It's designed in Germany for the discriminating climber.
Sold by Amazon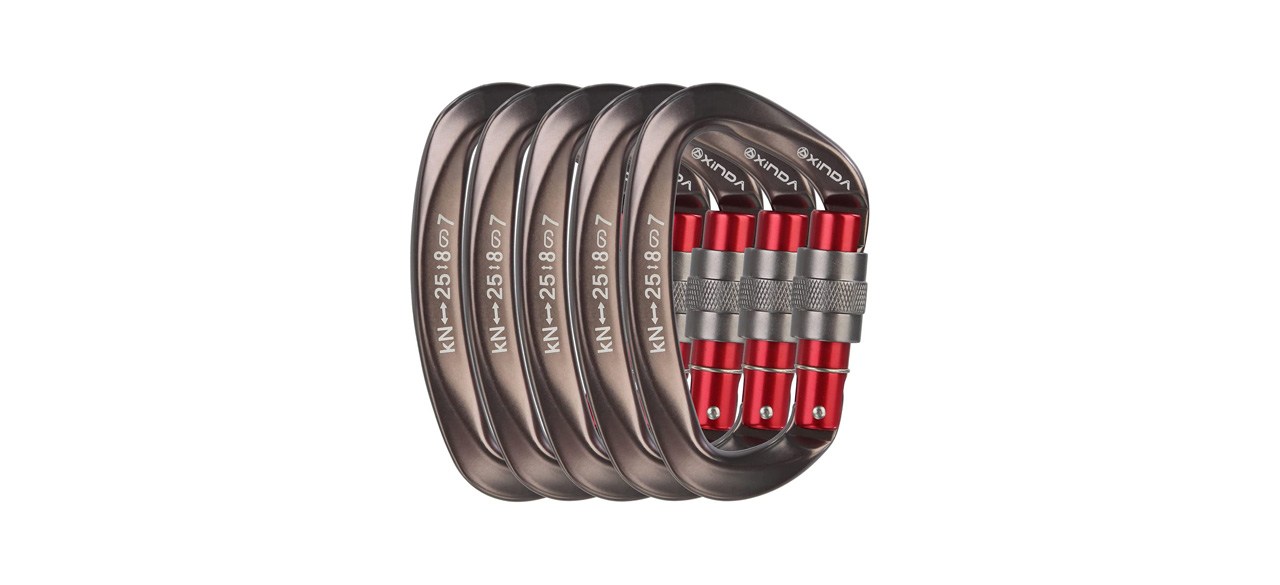 XINDA Screwgate Locking Carabiners
Available in sets of two or five, depending on your color choice, these carabiners are made out of anodized aluminum and feature a locking mechanism to keep them tightly closed.
Sold by Amazon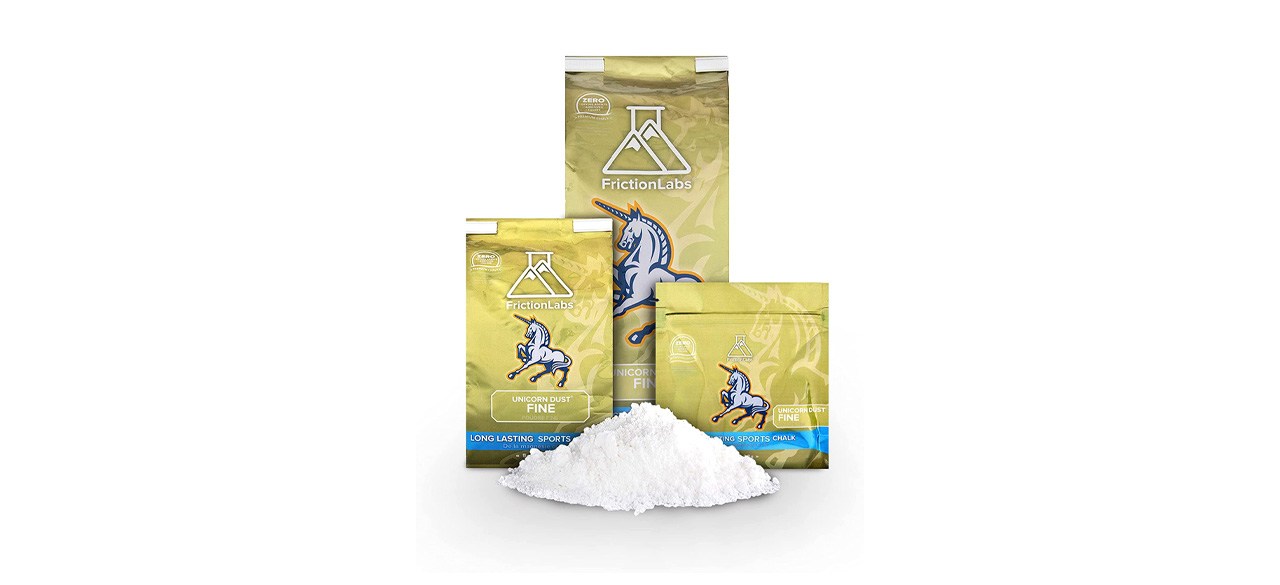 Friction Labs Premium Sports Chalk for Rock Climbing
This chalk comes in three different textures to suit your liking. High purity and gentle on your skin, this chalk is easy to wash off with soap and water.
Sold by Amazon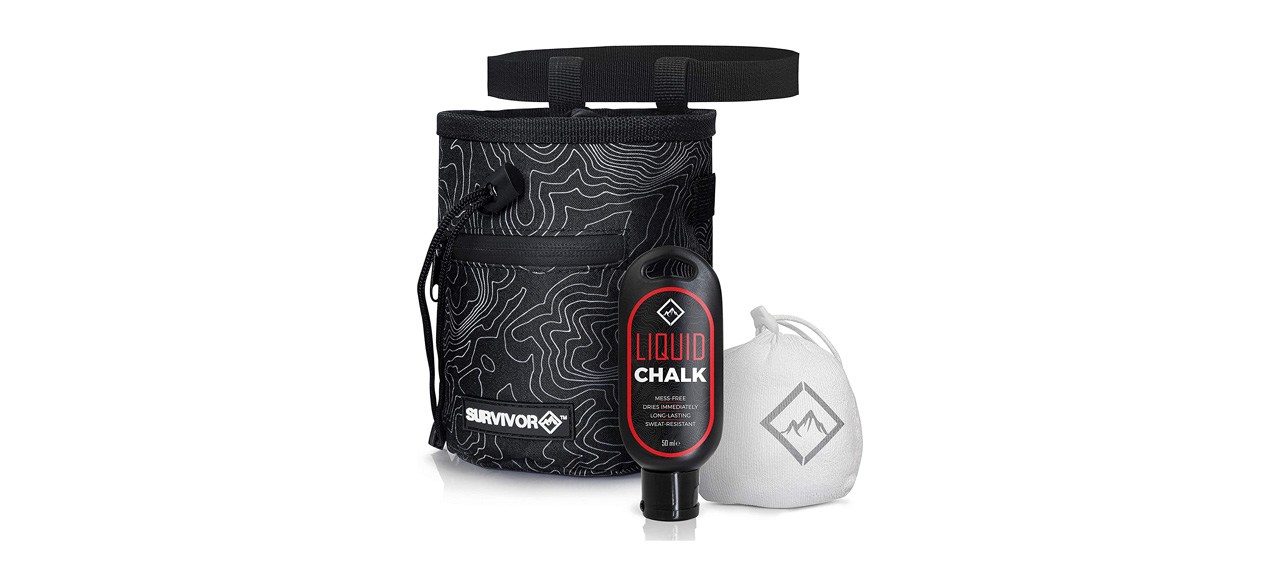 This chalk bag set includes a bottle of liquid chalk and a chalk ball that lets you easily apply more when needed. It has a drawstring top to prevent spills and a zippered side pouch for small items.
Sold by Amazon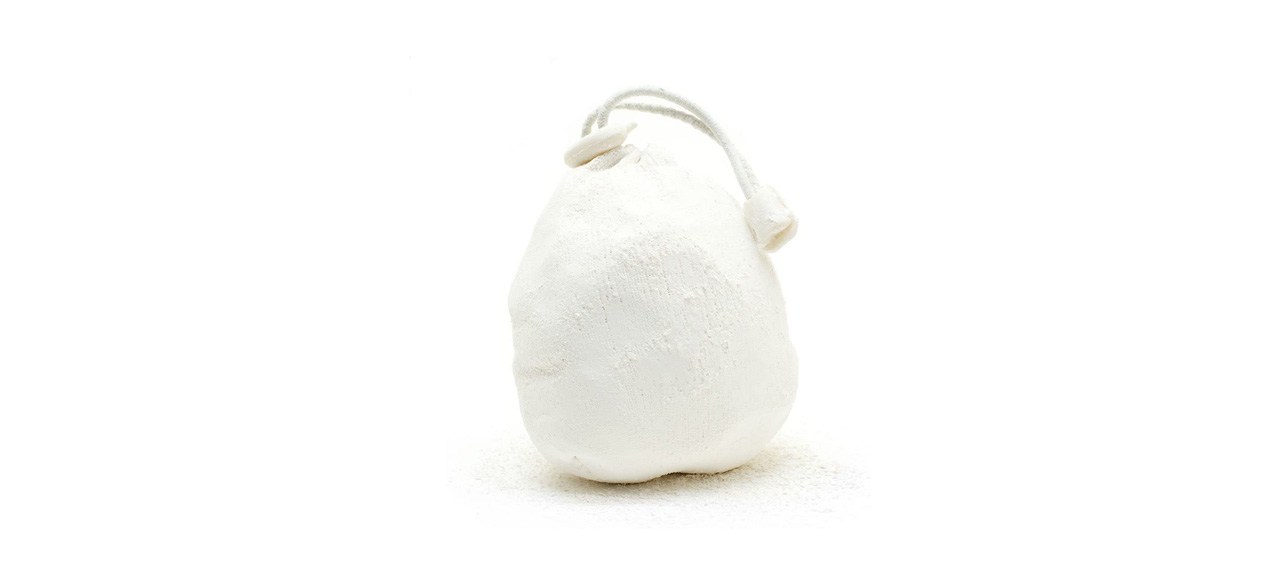 321 STRONG Refillable Chalk Ball
This chalk ball comes filled and is made out of cotton. It is shipped in a resealable zippered bag to reduce mess.
Sold by Amazon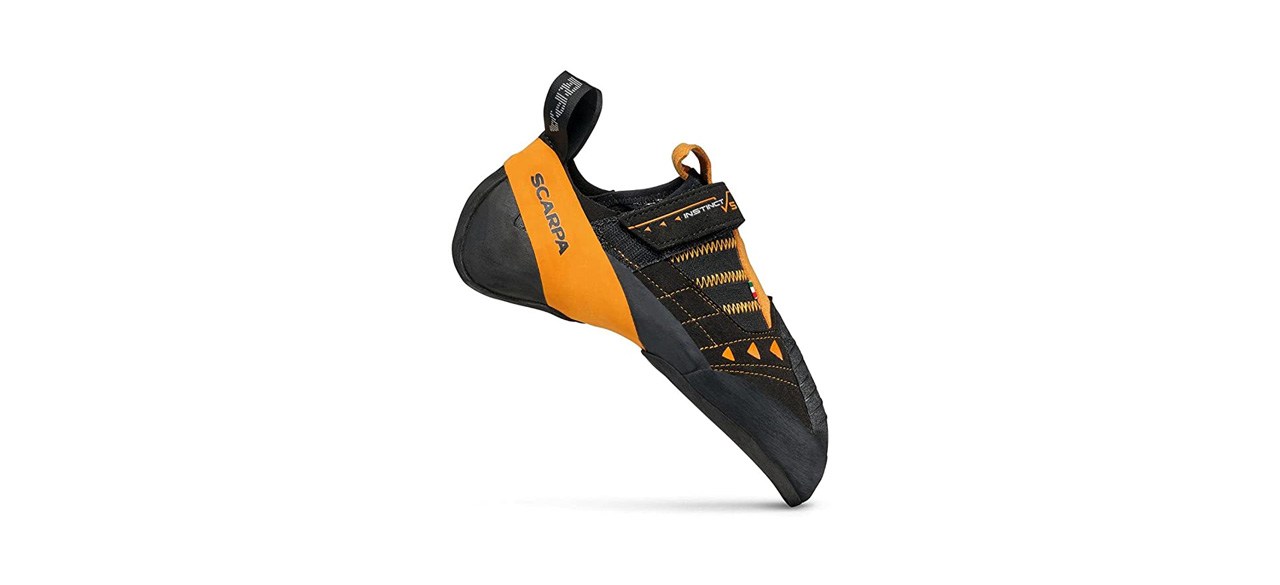 SCARPA Instinct VS Rock Climbing Shoes
Available in two color combinations and sizes for both men and women, these aggressive climbing shoes are great for rock climbers at any level.
Sold by Amazon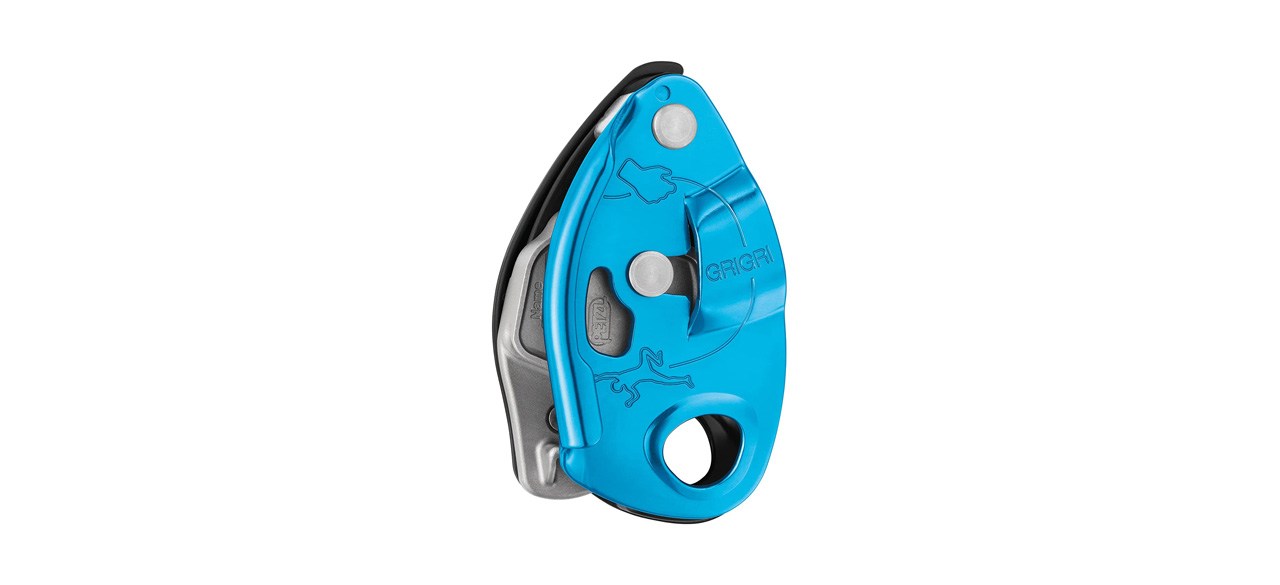 This popular belay device has diagrams engraved directly on it that describe how to use it. It's available in two bright colors and its ergonomic design makes it easy to operate.
Sold by Amazon and Dick's Sporting Goods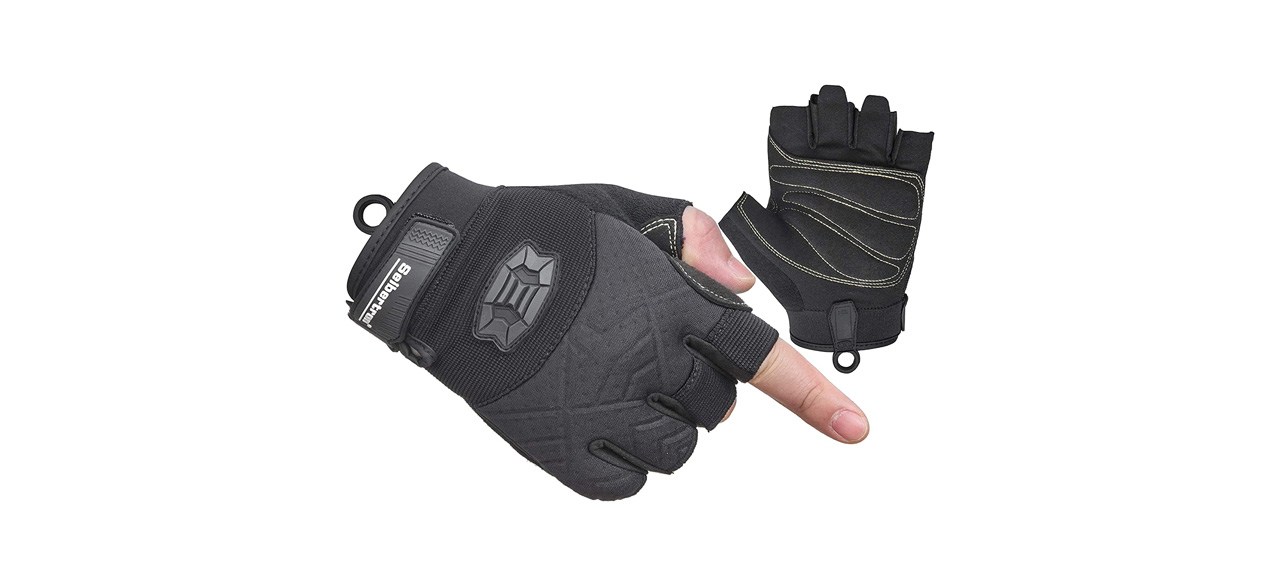 These gloves keep your hands protected but your fingers free to grip and feel your way up your next big obstacle.
Sold by Amazon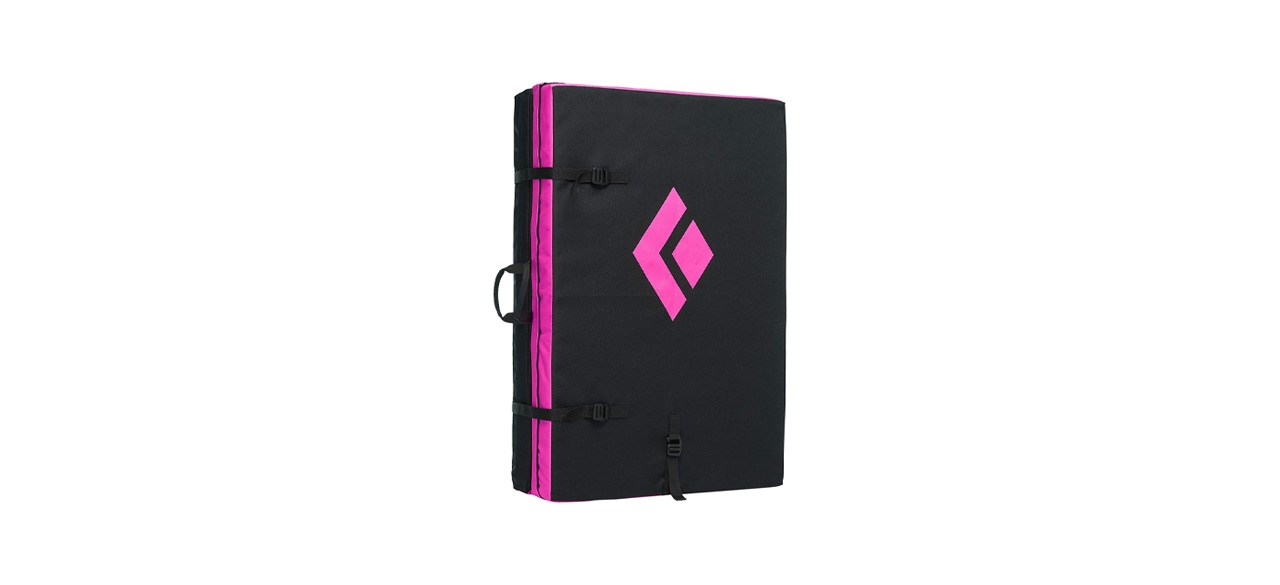 Black Diamond Circuit Crash Pad
Brightly colored and easy to see, this crash pad folds in half and features handles and shoulder straps for quick transport.
Sold by Amazon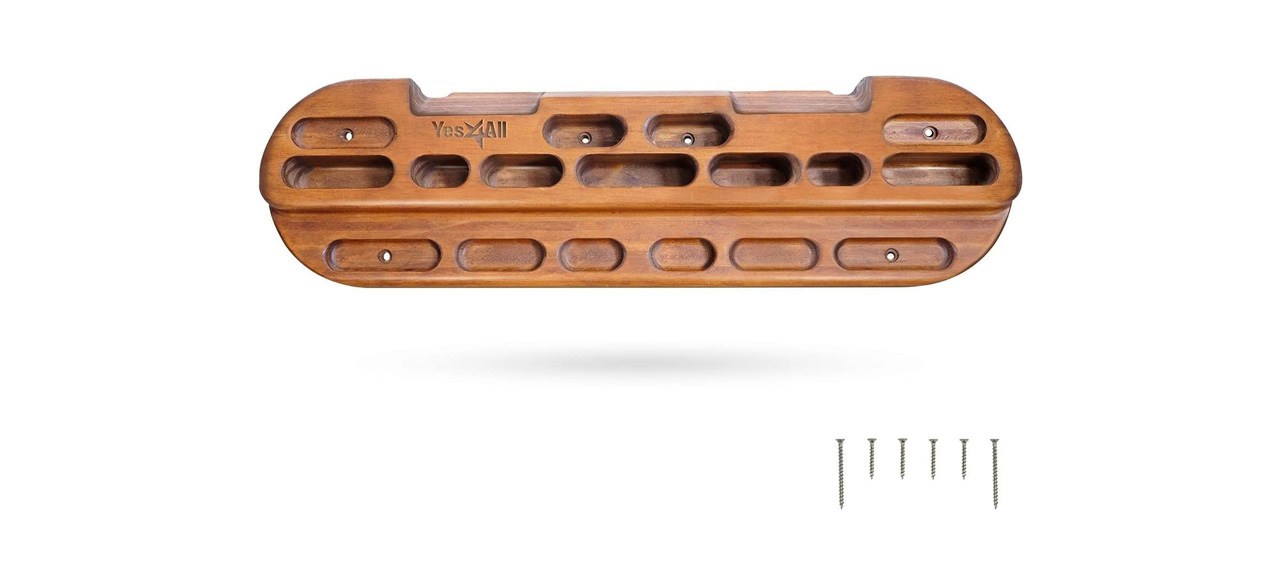 You can mount this pine fingerboard above a doorway for easy workouts at home. It's sold in both natural and espresso finishes and includes different holes for a wide range of grip positions.
Sold by Amazon
Want to shop the best products at the best prices? Check out Daily Deals from BestReviews.
Sign up here to receive the BestReviews weekly newsletter for useful advice on new products and noteworthy deals.
Derek Walborn writes for BestReviews. BestReviews has helped millions of consumers simplify their purchasing decisions, saving them time and money.
Copyright 2023 BestReviews, a Nexstar company. All rights reserved.